Marriott International today announced the opening of Four Points by Sheraton Danzhou. As the brand's third hotel in Hainan and the first international brand hotel in Danzhou, a coastal city located in the west of the island, the launch of this new property brings uncomplicated service and modern style to the area.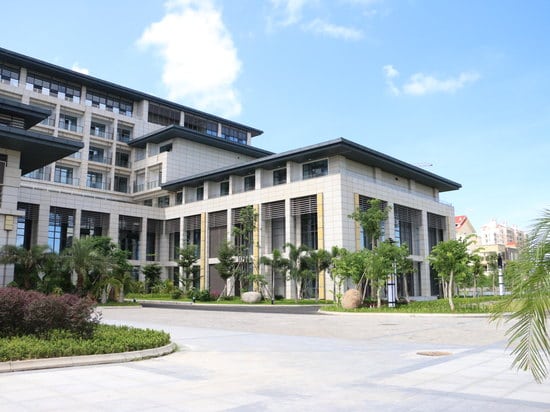 Located in downtown Danzhou, the Four Points by Sheraton Danzhou is located near the Summer Plaza, the largest shopping and entertainment complex in the city. Just 90 minutes by car from Haikou Meilan Airport and one hour by car to Baima Jing Railway Station, it is a convenient location to travel to other parts of the island. Located in the northwest region of the island and close to Beibu Bay, Danzhou is the economic, transportation, telecommunication, and cultural center of West Hainan. The city is renowned for its beautiful coastline, crystal-clear waters, and abundant ocean resources. For an intimate encounter with nature, guests can visit Danzhou Tropical Botanical Garden or the Lanyang Hot Spring.
The new hotel offers 194 spacious, modern guestrooms and suites, which range in size from 52 to 154 square meters. Each guestroom features a Four Points signature bed for a great night's sleep accompanied by modern guest touches including either a 40- or 60-inch LCD TV, high-speed Wi-Fi access, and a spacious bathroom with walk-in shower. All suites have private balconies that offer soothing views of the city.
With more than 1,800 square meters of flexible multi-functional meeting and entertaining spaces, Four Points by Sheraton Danzhou caters to a wide range of events, from large gala banquets, grand wedding ceremonies, and corporate conferences, to intimate social events and private parties. There is also a 760-square-meter pillar-less Grand Ballroom that is complemented by ample natural daylight. All the event spaces are equipped with wireless high-speed Internet access and the latest visual and audio equipment.
The hotel also features three stylish restaurants and bars. Dan'er Restaurant serves authentic Hainan and Cantonese cuisine and includes ten private dining rooms, while The Eatery, offers a wide selection of gourmet fare served buffet style at breakfast and via a la carte menus at lunch and dinner. Guests can also enjoy a relaxing tea or coffee at the warm and elegant Zhijing Coffee Shop, located in the hotel's lobby. The new hotel also features the brand's signature Best BrewsTM program, offering a wide selection of local craft and imported beer in a convivial atmosphere where guests can kick back and relax after a long day.
To celebrate the grand opening, Four Points by Sheraton Danzhou is offering a special package rate of just RMB588 net for an overnight stay in a Superior Room, with buffet breakfast for up to two guests. The offer is valid until July 31, 2017.