Cruise Lines International Association (CLIA) released the first Cruise Industry Consumer Outlook of 2017, revealing traveler insights, outlook, and attitudes regarding cruising and land-based travel.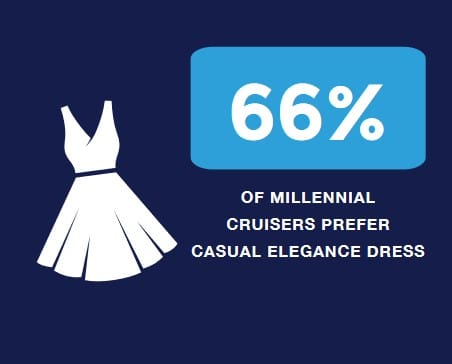 This is the first in an installment of three 2017 outlooks and was conducted in partnership with J.D. Power to gain insight into consumer travel behaviors and opinions. This installment found that cruise popularity is on the rise amongst consumers and there is a surge of interest in cruise travel, among other key points.
Key findings from the first Cruise Industry Consumer Outlook of 2017:
Cruise Popularity: On the Rise & In Good Favor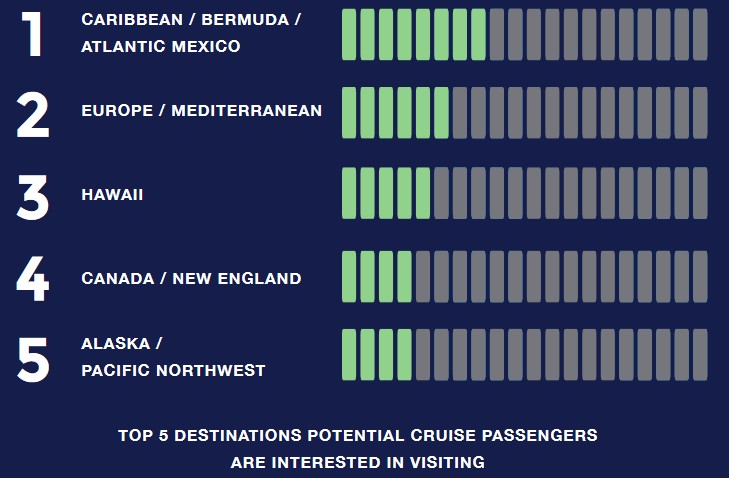 Cruise travel is becoming more popular and awareness more favorable among all types of travelers. Of those asked, nearly two-thirds (64 percent) said their overall awareness of cruise vacations has improved within the last two years. In fact, within the last four months alone, 30 percent of respondents said their awareness of cruising and ship-based excursions "increased greatly." compared to year or 2 ago. In terms of perception, the overwhelming majority of travelers have a positive attitude toward cruising. In fact, only six percent of responders expressed an unfavorable attitude toward cruise vacations which is down from 11 percent only four months ago.
Interest in Cruising: Booking Quick on River & Ocean
The cruise industry as a whole is definitely feeling the positive traveler attitudes toward cruising. The number of vacationers who are interested in taking a cruise vacation is up to 63 percent. According to the report, travelers have a solid interest in both ocean cruising (50 percent) and river cruising (30 percent). Those travelers aren't just dreaming of a cruise vacation, they are planning to embark. More than half (over 50 percent) of people say they will or probably will take an ocean cruise, and soon. Eight out of ten (80 percent) people say they will board a cruise ship in the next 12 months.
Value & Embarkation: A Better Budget & Close to Home
The outlook also found that travelers believe cruising is well worth the money with over half (67 percent) of travelers saying they believe that cruising offers a high value experience for the money, whereas a lower 47 percent said the same for land-based vacations. When it comes to embarkation points, travelers are willing to skip the flight in order to drive to ports. In fact, six out of ten (66 percent) of people interested in cruising are aware of close-to-home port options and more than half of people (50 percent) are willing to drive up to 500 miles by car to a port.