The exclusive partnership between Seabourn and the United Nations Educational, Scientific and Cultural Organization (UNESCO) continues as the world's finest ultra-luxury cruise line announces new UNESCO Partner Tours at World Heritage Sites across Europe over the cruise season ahead. As with all such offerings since the partnership began in 2014, the tours will offer guests privileged access, guide-led exploration, and remarkable experiences.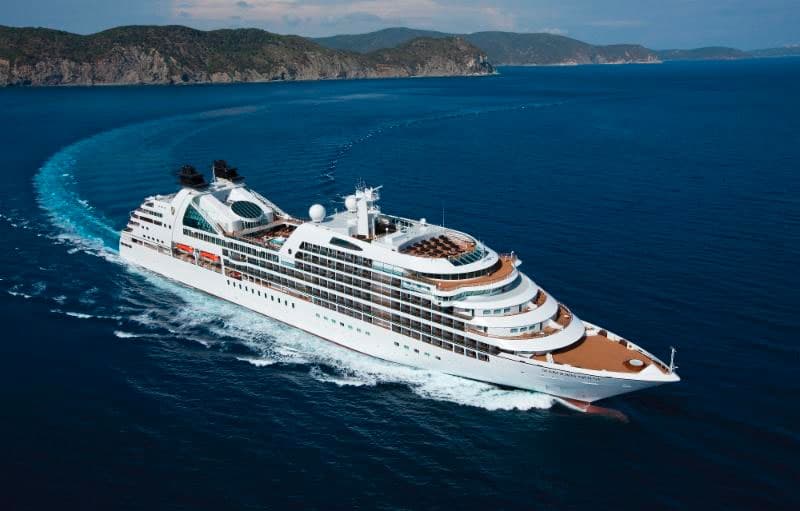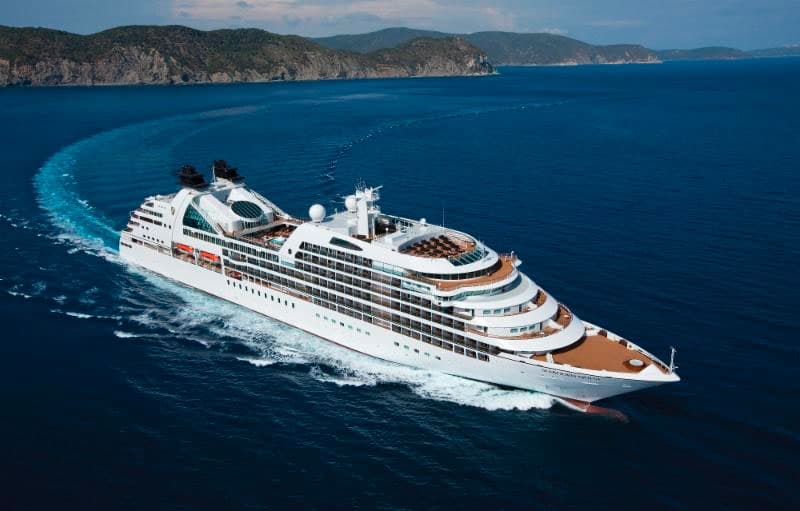 "Our partnership with UNESCO keeps rewarding our guests, providing them with opportunities to experience World Heritage Sites in Europe as few travelers can," said Rick Meadows, president of Seabourn. "Imagine the chatter Seabourn guests will generate after taking advantage of limited access and behind-the-scenes experiences at significant sites of culture, history and science across Europe this season."
Available on select scheduled Seabourn cruises starting this summer, each UNESCO Partner Tour focuses on individual UNESCO World Heritage Sites selected – and protected – for their cultural, historical, scientific or other significance to humankind.
Portland, England: Stonehenge – Enjoy the rare privilege of slipping past ropes that keep tourists at bay and walking among the towering stones of Stonehenge on the Salisbury Plain of England. Guests will have a full hour to explore, snap photos and take in the majesty of the standing stones. Available on the port call at Portland for Seabourn Quest on August 20.
Amalfi, Italy: Extraordinary Amalfi Cooking Class – Celebrate Amalfi traditions and heritage with a hands-on visit to the 13th Century Paper mill that enabled the spread of ancient Amalfi Law. Join Salvatore Aceto, the last in the line of a multi-generational Amalfi lemon farming family, as he retraces his family history lemon by lemon. In a family-style outdoor kitchen with spectacular views learn traditional recipes and techniques in a cooking class concluding with a traditional Amalfi lunch and of course the family limoncello. Available on all 2017 port calls to Amalfi for Seabourn Encore (June 11, July 7 & 27, August 26, September 25) and Odyssey (June 7 & 27, July 25).
Valencia, Spain: The Silk Exchange – Valencia was the final stop on the Silk Road, a stop giving riches to the city in the 15th century. Today the skilled weavers have vanished and only one man alive is able to work the 5000-thread loom and produce the last pure velvet of this tradition. A complex process extravagant to witness, this skill will be lost upon his retirement. A visit to the gothic Silk Exchange Building concludes with a market visit and horchata tasting. Available for the port call to Valencia on Seabourn Encore on September 5.
Gibraltar: The Ultimate Archeologist Experience at Gorham's Cave – Gorham's Cave Complex is one of the world's most important sites for understanding the "global story" of human evolution and adaptation. Join Drs. Geraldine and Clive Finlayson, scientists involved in "unearthing" these rich discoveries, in the heart of the cave so deep that only 120 people can access it each year. A subsequent visit to the Gibraltar Museum will offer access to archeological finds not available to the general public. Available on port calls to Gibraltar on Seabourn Encore August 11 & September 10.
Barcelona, Spain: The World of Gaudi – Discover the famed and brilliant modern architect Antoni Gaudí, who created his most unusual and controversial works in Barcelona. Join an expert architect for a guided tour of the magnificent Sagrada Familia Cathedral – after more than a century, still a work in progress – considered to be Gaudí's richest work and truest to the Modernist form. Available on all port calls to Barcelona on Seabourn Encore (May 20, June 3, July 16, August 5 & 15, September 4 & 14) and Seabourn Odyssey (April 27, May 17, July 16, October 4)
Valletta, Malta: Megalithic Malta & the National Museum of Archaeology – Hagar Qim is the oldest freestanding megalithic temple in Europe and likely an ancient shrine to Mother Earth. Join one of Malta's renowned national archaeologists at this important excavation as the history of ancient civilizations comes alive. Enhancing the visit further, a restricted access chamber will be made available with explanation on the conservation of Hagar Qim. Go behind the scenes in a private viewing room with Director Sharon Sultana's team revealing the private prized pieces of the National Museum's "hidden" collections in Valletta. This includes an up-close viewing of the, now-famous, elongated skulls found in Hal Saflieni Hypogeum linking past legends of Malta to the heritage of today. Available on port calls to Valletta on sailings aboard Seabourn Odyssey (May 29, June 26, July 29, & September 23) and on Seabourn Encore (July 26, August 25, & September 24).
Seabourn's ships circle the globe throughout the year and include more than 170 ports with access to UNESCO World Heritage Sites. Through its multi-year partnership with UNESCO, Seabourn offers deeper insight and behind-the-scenes information about current and future World Heritage sites and projects. The line has created special World Heritage Discovery Tours with exclusive and enhanced content developed in cooperation with UNESCO World Heritage site managers and tour experts. Fares for Seabourn optional excursions that include UNESCO World Heritage Sites include a small donation to UNESCO's World Heritage Fund.