JetBlue today announced a series of expanded and new nonstop routes in its Boston and Fort Lauderdale-Hollywood focus cities as the airline continues to grow its presence in the northeast and in south Florida. JetBlue is the largest airline in both cities and today's announcement further reaffirms the airline's commitment to offer the most and best service in Boston and Fort Lauderdale.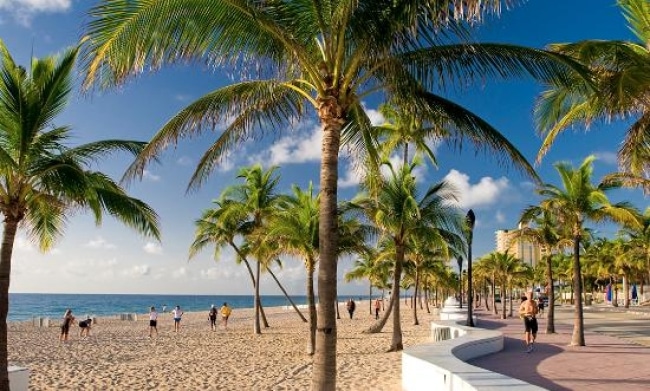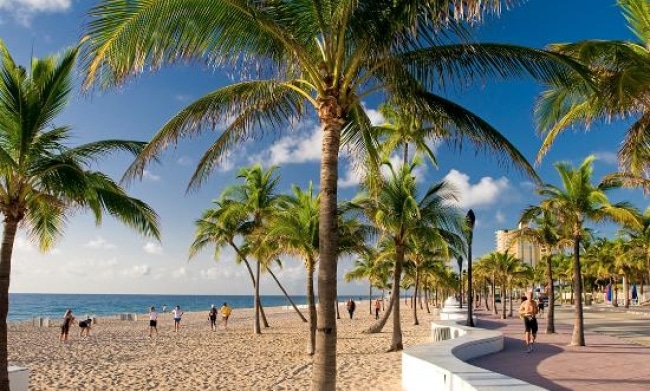 The added flights at Logan advance JetBlue's plan to expand its leadership position in Boston, where it is already the largest airline. Last fall the airline announced plans to reach 200 daily flights, and this spring reached 150 daily flights with nonstop service to more than 60 destinations – more than any other airline in Boston.
In addition to the core JetBlue experience customers know and love – with the most legroom in coach, free unlimited snacks and soft drinks, free Fly-Fi high speed Internet, seatback entertainment and friendly service – JetBlue is also expanding its highly successful Mint service for customers in Boston looking for a premium experience when traveling coast-to-coast and to the Caribbean.
A fourth daily Mint flight between Boston and Los Angeles International Airport (LAX) takes off this October, new seasonal Mint Caribbean service between Boston and St. Maarten's Princess Juliana International Airport (SXM) starts in November and Mint service between Boston and San Diego International Airport (SAN) begins in December. Additionally, every JetBlue flight between Boston and San Francisco International Airport (SFO) – like those between Boston and Los Angeles – is now served by Mint aircraft.
All customers benefit from JetBlue's new Airbus A321 with Mint aircraft, which features the airline's new core experience for customers seated throughout the entire aircraft.
Features of the A321 core interior include 10-inch television screens offering free entertainment, comfortable seats with the most legroom in coach (a) and power outlets accessible to all customers. JetBlue's popular marketplace, a self-serve station full of free snacks, sodas and water for customers to enjoy at their convenience, is also available throughout the flight. And all A321 aircraft offer JetBlue's free Fly-Fi high-speed broadband Internet service when flying over the contiguous U.S. (b), access to JetBlue's Hub content on personal devices and first-run Hollywood movies.
JetBlue's commitment to Boston extends well beyond its presence at Logan. JetBlue is a proud sponsor of the Boston Red Sox, the New England Patriots, the Boston Celtics, the Boston Bruins, the Boston Marathon and TD Garden. JetBlue has also taken part in numerous community service events in the greater Boston area. Boston, which opened twelve years ago with 30 crewmembers, is also now home to more than 3,200.
New Nonstop For FLL
In addition to growth in Boston, JetBlue also announced another new route going on sale today. The airline will launch daily nonstop service between Fort Lauderdale-Hollywood International Airport (FLL) and Salt Lake City International Airport (SLC) on November 16, 2017.
The new route continues to grow JetBlue's presence in Fort Lauderdale where it is the largest airline. Salt Lake City will become the 56th nonstop destination from Fort Lauderdale and will also provide a valuable link between the airline's south Florida focus city and its Salt Lake Support Center (SSC).The SSC is home to nearly 2,500 customer support crewmembers.
With the addition of Fort Lauderdale flights, JetBlue will now operate nonstop service between Salt Lake City and every one of its focus cities in the continental U.S.
Flight Schedule Between Fort Lauderdale-Hollywood (FLL) and Salt Lake City (SLC)

Beginning November 16, 2017

FLL- SLC Flight #319
SLC – FLL Flight #320
7:46 p.m. – 11:07 p.m.
11:58 p.m. – 6:36 a.m. (+1)
Salt Lake City flights will be operated on JetBlue's Airbus A320 aircraft featuring the airline's award-winning service with comfortable seating; complimentary and unlimited name-brand snacks; more than 100 channels of free SIRIUSXM® radio programming and 36 channels of free, live DIRECTV® programming on personal seatback televisions; free Fly-Fi high-speed wireless Internet (b), and the most legroom in coach. (a)
JetBlue also recently brought Mint to Fort Lauderdale. In March the airline introduced Mint on flights between Fort Lauderdale and Los Angeles. JetBlue will expand Mint to flights between Fort Lauderdale and San Francisco later this month. JetBlue is the only U.S. airline to offer a regularly-scheduled, premium lie-flat service on domestic routes from south Florida.