Marriott International today announced the opening of Four Points by Sheraton Hakodate, the first Four Points hotel in Japan.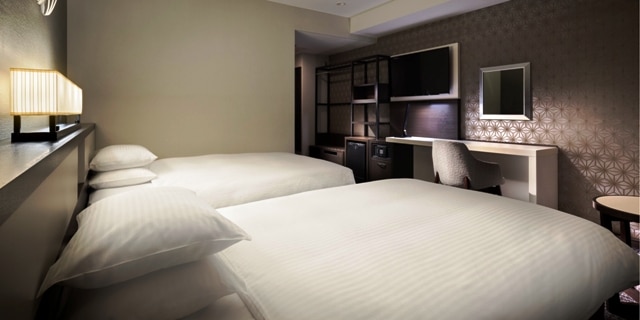 Located within walking distance of Hakodate JR Station and 20 minutes by car from Hakodate Airport, Four Points by Sheraton Hakodate is the ideal hub for independent travelers to Northern Japan. The hotel is centrally located in the business and tourism hub of Hakodate, Hokkaido – close to Hakodate Port, Japan's central trade port, Hakodate Asaichi Market, famous for its daily bounty of fresh seafood, and is within easy access of Onuma Quasi National Park and the Yunokawa hot springs.
The hotel's guestrooms bring the brand's classic, timeless style with modern appeal to life. Each streamlined guestroom is equipped to provide uncomplicated comfort featuring the Four Points plush signature bed, flat screen TV and fast and free Wi-Fi to keep guests connected. Guestrooms on upper floors boast city views.
All-day dining restaurant, Main Dining Four Point, serves honest, authentic Japanese cuisine such as freshly made buckwheat soba noodles and succulent pork katsu as well as international favorites. In the evenings, Night View Bar EsteLado offers unparalleled views of the city, making it a stylish space to meet and unwind over signature cocktails, snacks and a selection of local craft beers, including Sapporo Classic, as part of Four Points' signature Best Brews program.
In addition, the hotel also offers aromatherapy spa treatments at the Relaxation Room Rilassa and more than 1,200 square meters of versatile function facilities, including a grand banquet hall with high ceilings.