Carillon Miami Wellness Resort, a world-class beachfront boutique hotel and wellness resort in Miami Beach, today unveiled plans to upgrade the resort's public and event spaces and announced the appointment of leading hotelier Paul Nash as Managing Director to oversee continued progress in elevating the lifestyle resort and overall wellness community.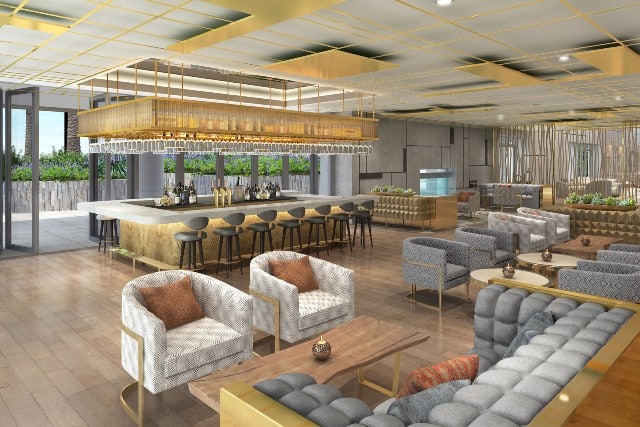 The renovation of the Carillon Miami will focus on upgrading the entire guest and resident experience to firmly establish the luxury lifestyle resort as the preeminent wellness hotel in the country. World-renowned hotel designer Peter Silling was retained to develop the design concept following his work on the highly acclaimed renovation of the Waldhaus Flims Alpine Grand Hotel & Spa in Switzerland, another property in the hospitality portfolio of Z Capital Partners, L.L.C. The improvements will include a newly refurbished lobby and a completely redesigned lounge and restaurant that will allow guests to fully enjoy outdoor spaces and Carillon Miami's premier location along Miami Beach. The plans also include adding state-of-the-art meeting and event spaces to the property and installing modern luxury finishes to guest areas.
A world-class hotelier, Mr. Nash joins Carillon Miami with extensive international experience from having worked at some of the top luxury resorts around the world. Most recently, Mr. Nash served as Corporate Director of Operations at the Al Khozama Management Company in the Middle East, where he led an international team and worked to establish the company as a leader in luxury lifestyle hospitality. Prior to Al Khozama, Mr. Nash spent 17 years at various Starwood hotels, including serving as General Manager for five years at The St. Regis New York, the crown jewel of The St. Regis brand and one of the world's finest hotels. Mr. Nash has also served in leadership roles at many other preeminent hotels around the world, including The St. Regis Houston, The St. Regis Shanghai and The Dorchester in London.