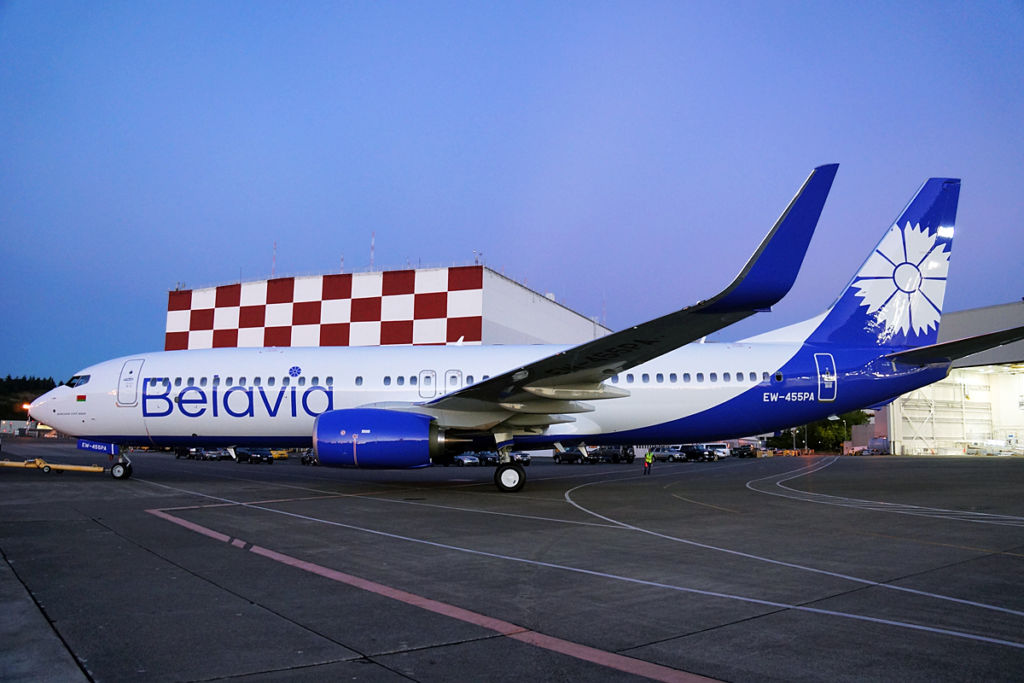 On April 27, 2017 JSC Belavia Airlines performed the first regular flight on the route Minsk – Brussels (Charleroi) – Minsk. The capacity of the first flight on the new route with a flight from Minsk was 91 passengers and 105 passengers – on the route Charleroi- Minsk.
The flights will be operated 3 times a week on Mondays, Thursdays and Saturdays. On Mondays the flight from Minsk to Brussels will depart at 1 p.m. with arrival at Charleroi at 2:45 p.m. (local time), departure from Charleroi will be at 3:20 p.m. with arrival in Minsk at 7:00 p.m. On Thursdays and Saturdays departure from Minsk is scheduled for 9.40 a.m. with arrival at Brussels-Charleroi airport at 11.25 a.m. (local time), respectively departure from Brussels is scheduled for 12:00 p.m. with arrival in Minsk at 3:40 p.m. The flight time is 2 hours and 45 minutes.
The cost of one way tickets is from 89 euros, including fees and charges, and from 175 euros – round-trip.
"We try to take into account the wishes of our passengers and react to them in a timely manner. Opening of the flight to Brussels-Charleroi airport allows us to offer our passengers a competitive airfare on the Minsk-Brussels-Minsk route. Charleroi Airport offers good transit opportunities for passengers and convenient transport links with Brussels, in case it is the final destination of your trip. We hope that the opening of this flight will contribute to the increase in passenger traffic to the Benelux countries and regional parts of Europe," said Anatoly Gusarov, General Director of Belavia Airlines.
In addition, by opening this flight the airline also expects to increase the connecting traffic through its base airport in Minsk.