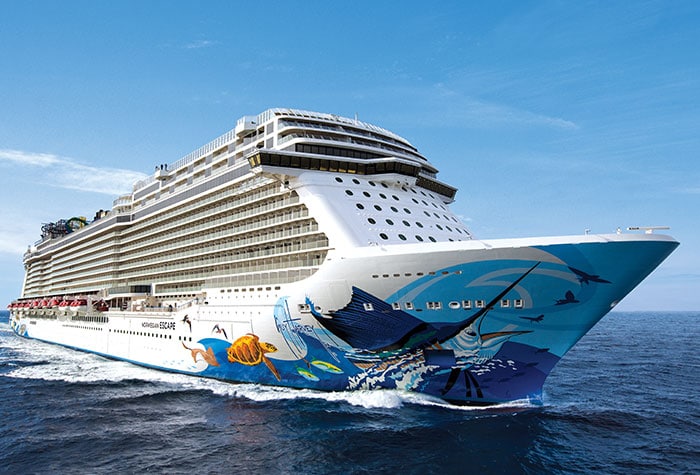 Norwegian Cruise Line today took delivery of Norwegian Joy, the brand's fifteenth ship and the first custom-designed for the Chinese cruise market, from MEYER WERFT during an on board ceremony in Bremerhaven, Germany. At 167,725-gross-tons and accommodating 3,883 guests, Norwegian Joy is the second ship in the line's Breakaway-Plus class and features an innovative design with amenities tailored to provide a "First Class at Sea" experience for Chinese guests with the elements of freedom and flexibility that Norwegian Cruise Line has become known for across the globe.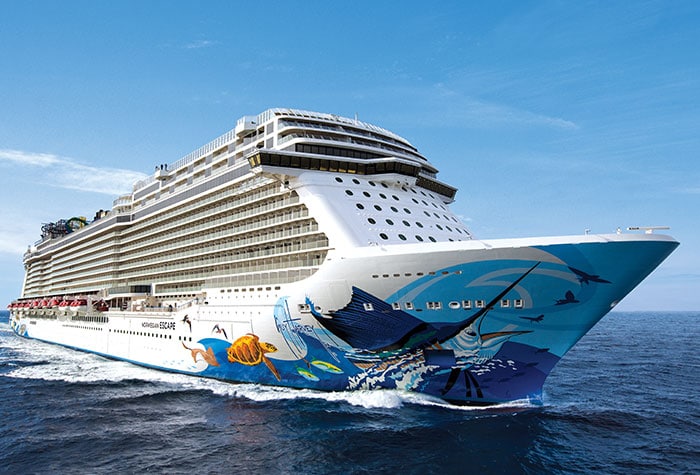 In advance of the delivery, David Herrera and executives from Norwegian's offices in China gathered for a traditional blessing from the Chinese Goddess of the Sea, Mazu, to ask for safe and pleasant voyages for the ship and all its guests who set sail. The ceremony was at the Mazu Temple in Shanghai where, one year ago, the Norwegian team held a ceremony to obtain a blessing for the coins that were used in Norwegian Joy's Keel laying ceremony, signifying the start of construction in April 2016. Following this recent visit, a ceramic statue of Mazu was gifted to the company by the temple representatives and brought to Germany for the occasion of the ship delivery. The statue has been given a place of honour aboard Norwegian Joy and will carry the blessings of Mazu on the journey to China.
Following her delivery, Norwegian Joy will begin her journey to China, where she will be showcased through a grand inaugural port tour featuring one-day events at the ports of Singapore, Qingdao, Shenzhen, and Hong Kong, as well as VIP partner cruises from Norwegian Joy's home-ports of Shanghai and Beijing (Tianjin). The ship will be christened in an exclusive star-studded event for honoured guests on 27 June, led by her Godfather, the 'King of Chinese Pop', Wang Leehom.
Norwegian Joy is Norwegian Cruise Line's first purpose-built ship customized for the Chinese cruise market. The name Norwegian Joy emphasizes the experience that the ship will offer, a promise that guests will 'Experience Paradise on the Sea.' Accommodating 3,883 guests, Norwegian Joy is designed to provide First Class at Sea experiences with onboard amenities that cater to the unique vacation desires of Chinese guests. Norwegian Joy will provide a multitude of VIP accommodations including The Haven by Norwegian®, the line's exclusive, ship-within-a-ship luxury suite complex, which will also include an all-new The Haven Observation Lounge that features 180 degree views, and a Concierge level, an all-new accommodations category that will provide a VIP experience. Accommodation offerings will also include staterooms designed specifically for families including a multitude of connecting staterooms, for extended families travelling together, as well as a wide array of mini-suite, balcony, ocean view and interior staterooms, many with virtual balconies.
Norwegian Joy will offer engaging and innovative activities including a first at sea two-level competitive racetrack, an open-air laser tag course, thrilling simulator rides, Oculus virtual reality technology and interactive video walls at the Galaxy Pavilion, and two multi-story waterslides. In addition, Norwegian Joy will house a tranquil open space park as well as the line's largest upscale shopping district, complete with everything from exceptional duty-free shops to world-renowned global luxury brands.