For the 4th year in a row on June 13-16, 2017, Mediation International in conjunction with the city of Madrid is bringing together some of the greatest visionaries and forward thinking mediation experts from across the globe: including International Ambassadors and diplomats, mediators and lawyers, as well as local experts and international mediation related organizations to provide presentations, networking and highly acclaimed training opportunities.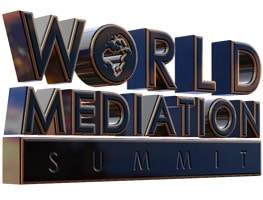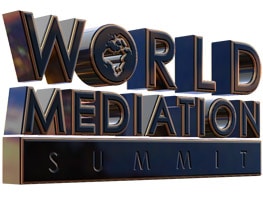 A few of the experts presenting at The World Mediation Summit-Madrid are:
International Mediation Institute, Chartered Institute of Arbitrators, Mediators Beyond Borders International, Canadian Institute of Conflict Resolution, CanMediate, Illustrious College of Lawyers, Madrid, Ministry of Justice, Spanish and European Judges, United Nations Diplomats, International Ambassadors and much more.
The summit is expected to be an exceptional exploration of the future of mediation. From networking to training opportunities and presentations from Africa, Asia, Canada, Cyprus, Greece, India, Ireland, Israel, Pakistan, Philippines, Poland, Slovenia, Spain, Switzerland, Trinidad & Tobago, UK, USA and more, it will be an exceptional week to meet Ambassadors, diplomats, mediators, judges, lawyers as well as local and international experts from across the ADR spectrums.