Viking Ocean Cruises and Fincantieri signed a memorandum of agreement for the construction of two additional cruise ships, with an option for another two. The new builds will be sister ships to the six already ordered and will enter Viking's fleet in 2021 and 2022, respectively. The agreement will be effective subject to financing and other customary closing conditions.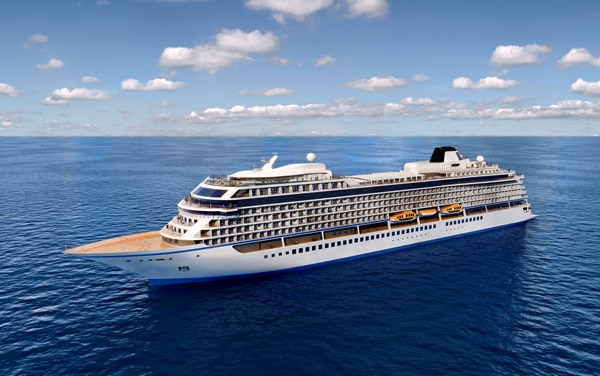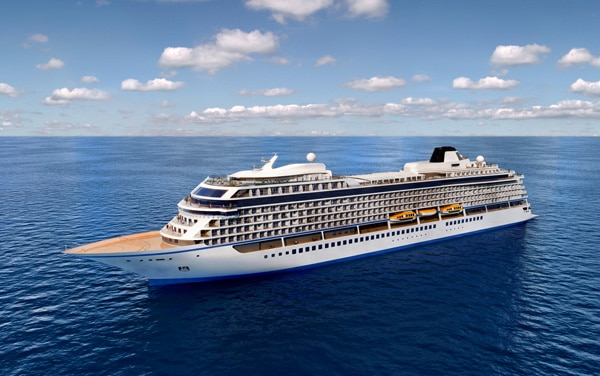 The new ships will follow the same successful and award-winning design as the current ships ordered and in operation. The entire fleet is comprised of all-veranda staterooms; each ship has a gross tonnage of 47,800 tons and accommodates 930 guests in 465 cabins. As with the other sister ships, the new ships will be built according to the latest navigation regulations and equipped with the most modern safety systems, including the "Safe return to port" system.
The first ship built for Viking Ocean Cruises, Viking Star® was delivered at the shipyard in Marghera in spring 2015. The second and the third ships, Viking Sea® and Viking Sky®, took the sea from the yard in Ancona, respectively, in early 2016 and early 2017. Viking will take delivery of the fourth ship, Viking Sun®, in late 2017 and the fifth ship, Viking Spirit®, in 2018. A sixth, yet-to-be-named ship will be delivered in 2019, marking Viking as the largest small ship ocean cruise line.
Viking is forecasted to have the largest market share of the luxury ocean industry in 2020 of 23.9% (on a per berth basis according to Cruise Industry News). The additional vessels will add to this already impressive statistic. "Our guests and the industry have spoken, and they love the ocean ships that we have built with Fincantieri. In our first year of operation we were named the World's Best Cruise Line by Travel + Leisure, and we are proud of Viking's dominance in Cruise Critic's 2017 Cruisers' Choice Awards, where we won 10 categories, including 'Best Overall' and 'Best for First-Timers,'" said Torstein Hagen. "We set out to bring the destination back to cruising, and the cruising public has responded. These additional ships are needed to meet the demand we are experiencing. Once only known for being the leading river cruise line, we are now equally known for upscale, inclusive ocean cruise experiences. As we celebrate our 20th year of operation in 2017, we are pleased to continue innovating and to introduce even more guests to The Viking Way of exploration."
"The extraordinary moment of the cruise sector is continuing, and with this announcement Fincantieri reaffirms its worldwide leadership in the segment. The series – which began with the Viking Star prototype – reaches eight ships with these additional units, with the possibility to further grow thanks to the expansion plans of this dynamic cruise company," said Giuseppe Bono, CEO of Fincantieri. "As the worldwide river cruise leader, Viking decided to enter the ocean cruise segment with a startup together with Fincantieri as shipbuilder, achieving great success. We can but consider this agreement as a strategic and commercial success, which allows us to further strengthen our already excellent partnership with Viking Ocean Cruises."