On 1 June 2017, Vilnius will be hosting the 3rd Baltic Investors Forum (BIF), one of the key business conferences in the region. The biannual event will bring together more than 600 stakeholders from the Baltic Region, providing a unique platform for government leaders, political parties, businesses, academia and civil society to discuss the world's geopolitical future as well as explore cooperation possibilities and growth initiatives in the Baltic area. This year's conference will focus on the latest geopolitical tsunamis – especially those occurred during the last year – and their impacts on local and global economies. Participants will share local business success stories on the global market and lessons on attracting FDI in the current, shifting and highly competitive market.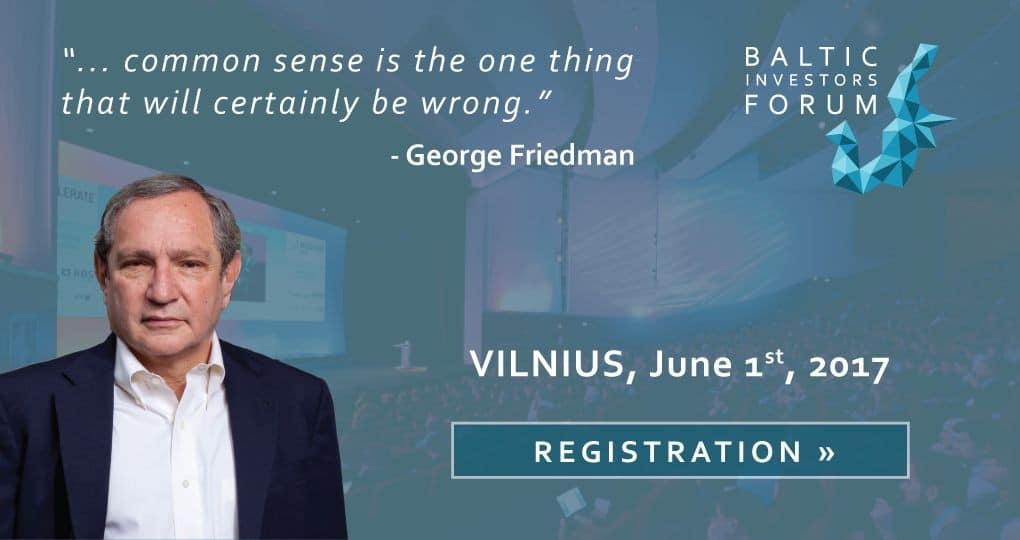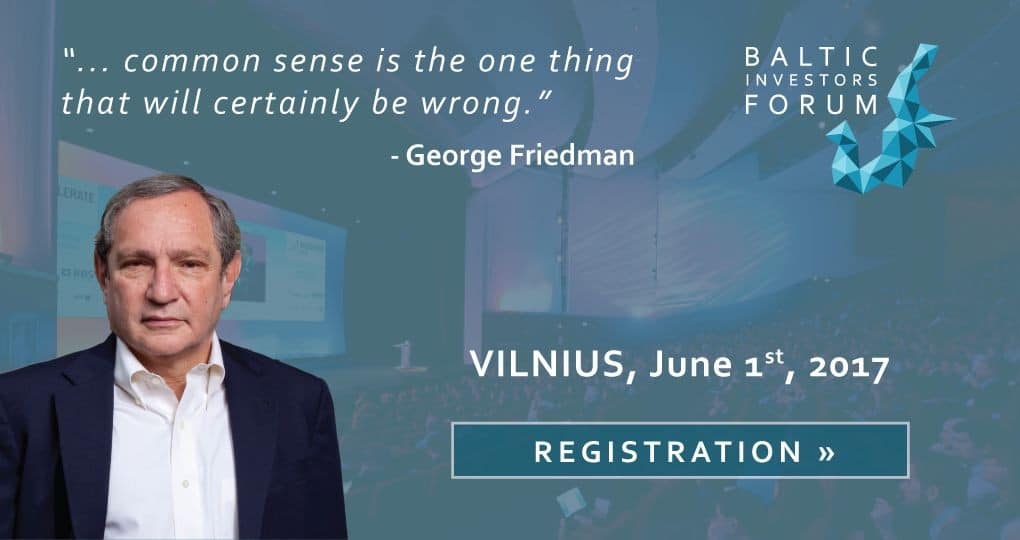 BIF 2017 will offer ideas and perspectives from highly renowned speakers such as geopolitics expert George Friedman, EU ambassador to Russia Vygaudas Ušackas, Former CEO of Mazeikiu Nafta Jim Scheel and more than 30 other prominent speakers. An ideal platform for networking will be at the disposal of companies and enterprises in order to establish new business relationships and foster higher volumes of trade and investment. Companies will be able to book meetings with each other and consult with experts who are competent in cross-border business relationships.
The event is organised by the Lithuanian Business Association Investors' Forum. Composed of over 50 members, the association aims to create an investor-friendly business climate in the country.