Adventure Canada has long been recognized as an expedition cruise company that celebrates the arts as much as it does the sciences, and this is truest on their award-winning Newfoundland Circumnavigation. On this year's sailing, Newfoundland's most popular folk band will sail with the expedition cruise company as it circumnavigates Newfoundland aboard the 198-passenger Ocean Endeavour, exploring the province's gorgeous landscapes, visiting its remote communities, and meeting the people who make it incredibly vibrant and festive.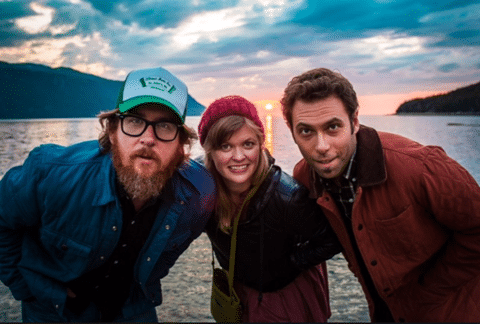 The Once plays a mix of original and traditional music, and is known for their gorgeous three-part harmonies. They will play music for Adventure Canada guests aboard the ship, as well as during evening gatherings in Newfoundland's outports and small towns for guests and the communities alike to enjoy. While visits may be subject to change due to weather and other unforeseen circumstances, the itinerary explores the communities of Red Bay, Woody Point, Miawpukek (Conne River), and Francois.
The welcome we receive in Newfoundland's outport communities is warm and genuine; the music and stories always unforgettable," says Adventure Canada CEO Cedar Swan. "Partnering with The Once for this unique departure perfectly compliments the experience, providing travelers with an in-depth look—both on board and off—into the region's local music scene."
Starting and ending in historic St. John's, this voyage experiences Newfoundland's lively culture and dramatic scenery in daily expedition stops and is ideally timed for viewing whales, icebergs, and breeding seabirds. Guests visit the Red Bay UNESCO World Heritage Site, learn about the Viking history at L'Anse aux Meadows, and enjoy a taste of the Mi'kmaq culture, while experiencing the province's legendary music, food, and hospitality the way it was meant to be experienced—by sea.