On the Cosmonautics Day, the 12th of April, S7 Airlines offers passengers of some flights the unusual meals in tubes eaten by real cosmonauts.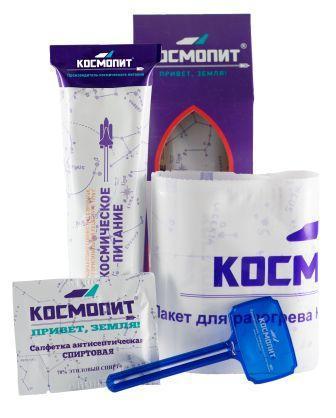 The passengers of S7 Airlines flights from Moscow to Samara, Yekaterinburg, Kaliningrad, Chelyabinsk, and on the return flights to Moscow will be able to try out the space food. During the in-flight service, the flight attendants will offer the passengers the choice between an ordinary sandwich and a space tube with cottage cheese and fruit sauce.
All four cities are associated with space in some way, and the passengers will be able to continue to enrich their knowledge of the space theme. In Samara, they will be able to visit the exhibition centre «Samara Cosmos», to see a 68-meter-high monument to the Soyuz rocket. In Yekaterinburg, they will have a chance to go to the Museum of Space and Rocket Technology. In Kaliningrad, they will have the opportunity to see the world's only space communications research ship, «Cosmonaut Viktor Patsayev», with the museum exhibition on board. Chelyabinsk became closer to space after the fall of the meteor in 2013. Now visitors of Chelyabinsk Oblast History Museum can admire a large piece of meteor rock weighing more than 500 kg.
The list of S7 Airlines flights that will offer space food:
S7-33/34 Moscow — Samara — Moscow
S7-35/36 Moscow — Samara — Moscow
S7-29/30 Moscow — Samara — Moscow
S7-51/52 Moscow — Yekaterinburg — Moscow
S7-53/54 Moscow — Yekaterinburg — Moscow
S7-55/56 Moscow — Yekaterinburg — Moscow
S7-67/68 Moscow — Kaliningrad — Moscow
S7-07/08 Moscow — Chelyabinsk — Moscow
S7 17/18 Moscow — Chelyabinsk — Moscow