This year at the Aircraft Interiors Expo in Hamburg, LIFT by EnCore announced the launch of Boeing 787 Dreamliner Tourist Class Seating, which is optimized spatially, structurally, and aesthetically for the 787 Dreamliner. The product was met with much excitement by the airlines, who met with LIFT for private product viewings throughout the course of the show.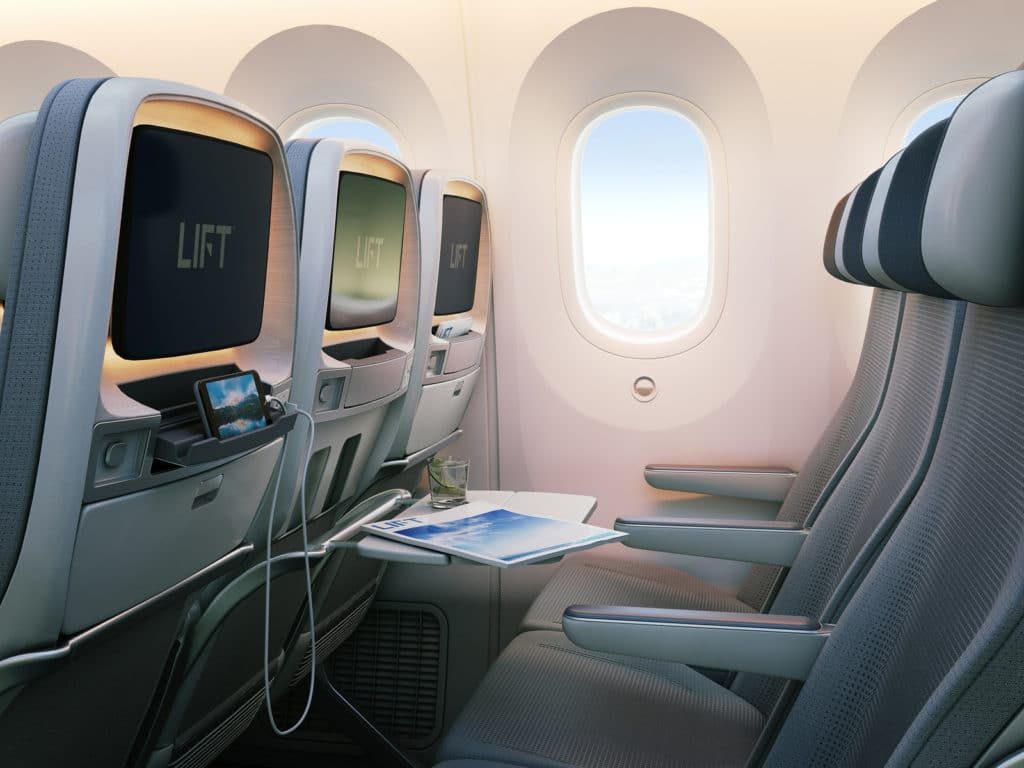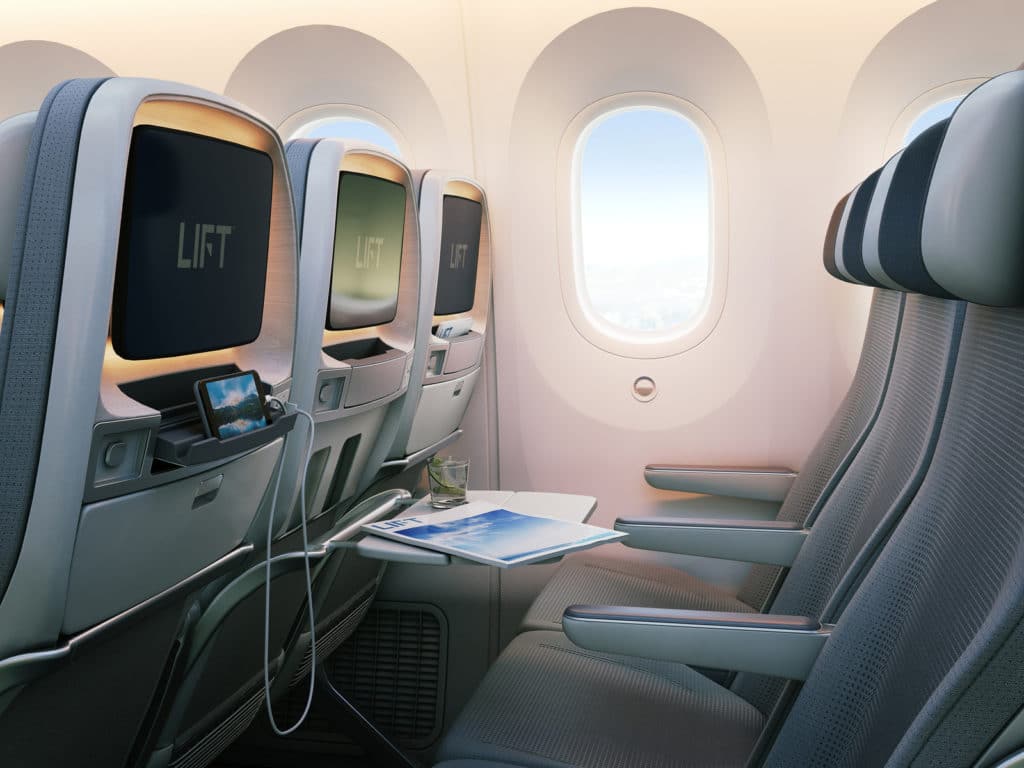 Available for linefit or retrofit, Boeing 787 Dreamliner Tourist Class Seating is the second product resulting from the collaboration between LIFT by EnCore and Boeing. This announcement follows last year's successful launch of Boeing 737 Tourist Class Seating, a seat that is similarly optimized for the Boeing 737. LIFT confirmed their first two undisclosed launch customers at the end of 2016.
"The 737 seat has been a great example of a successful collaboration across all departments," explains Tom McFarland, CEO of the EnCore Group. "Carrying the successful collaboration on to the 787 Dreamliner was an easy decision, and the momentum of this new seat has been even better than the first one."
Optimized specifically for the 787 Dreamliner, this new product was engineered from the ground up, designed to meet the unique needs of a long-haul passenger, while continuing to meet LIFT's standard of reliability, maintainability, and cost efficiency. Extensive ergonomic testing was conducted on every aspect of the seat in an effort to ensure maximum comfort over extended periods of time. The seatback was also designed with intuitive personal stowage options, and a focus on technology and entertainment that are specifically designed for the modern traveler.
The seat is available in a range of colors and material choices, each designed to complement the Boeing Sky Interior. Currently in the design and development phases, Boeing 787 Dreamliner Tourist Class Seating is available for special viewings to airlines interested in providing feedback. The seat is targeted for delivery in early 2019.
"Boeing is pleased to expand our collaboration with LIFT," said Beth Anderson, vice president, Payloads and Systems, Boeing Commercial Airplanes. "By launching into the twin-aisle market with the 787 Dreamliner Tourist Class Seating, we are offering our Dreamliner customers more choice for economy class seats."