Embraer Executive Jets delivered today the 400th Phenom 300 to EliteJets.com, an air charter/taxi company, recently established in Naples, Florida. Today's delivery, during a ceremony at Embraer's Customer Center, in Melbourne, Florida, completes EliteJets.com's all-new Embraer aircraft fleet, consisting of one Legacy 500 and four Phenom 300. EliteJets.com has also elected to participate in the Embraer Executive Care program for all five aircraft.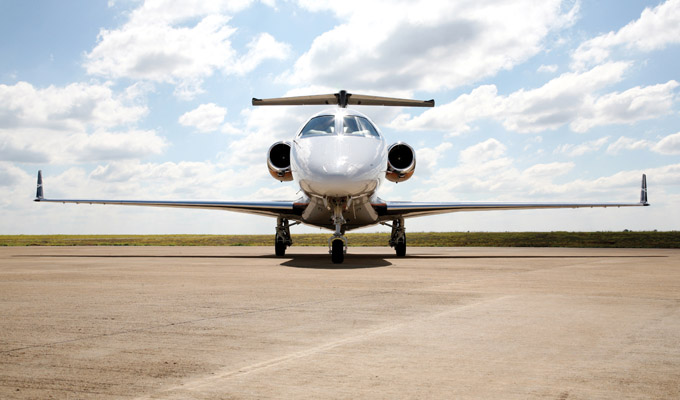 "We are honored by EliteJets.com's selection of Embraer aircraft and services to build their brand new fleet. The Phenom 300 and the Legacy 500 deliver premium comfort, outstanding performance, and low operating costs; the ideal traits for aircraft in revenue service," said Michael Amalfitano, President and CEO, Embraer Executive Jets. "We are confident that their customers will fully enjoy these aircraft and that the aircraft will, in turn, deliver solid business performance to EliteJets.com."
"We are excited for our customers, who will enjoy a unique travel experience with our personalized service and these amazing aircraft, directly supported by Embraer," said Daniel Randolph, Founder and CEO of EliteJets.com. "The Phenom 300 and the Legacy 500 perfectly match our customers' requirements and exceed their expectations of cabin comfort, in terms of ergonomics, pressurization, and acoustics. The larger Legacy 500's fly-by-wire precision makes each flight the smoothest, essential for a cross-country flight."
The fourth Phenom 300 delivered to EliteJets.com is Embraer's 400th aircraft manufactured of this model, since the first light jet rolled off the production line, in December 2009. In just seven years of operation, the Phenom 300 fleet reached this mark, having sustained more than half of the light jet market share since 2012. Additionally, the Phenom 300 has been the most delivered business jet in the world for the last four consecutive years. The aircraft is in operation in 30 countries and has accumulated close to 500,000 flight hours. Embraer is continuously investing in the competitiveness of the Phenom 300 with enhancements to its comfort, technology and operational efficiency.
The Phenom 300 is one of the fastest light jets, having established several speed records with the National Aeronautic Association and the Federation Aeronautique Internationale.