Last weekend the Latvian airline airBaltic received the third of its 20 Bombardier CS300 jets on firm order. The modernized airBaltic fleet will ensure growth of the carrier with at least 13 additional routes and +15% more tickets on sale in 2017.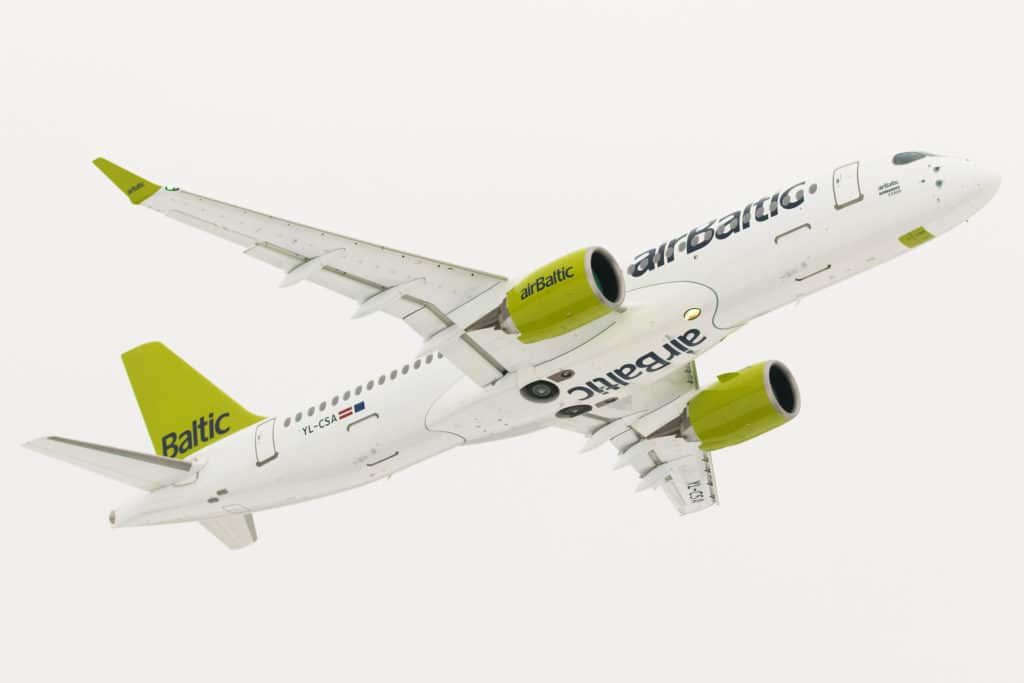 The third CS300 aircraft, registered as YL-CSC, arrived in Riga on April 1, 2017. The flight time was seven hours and 18 minutes and aircraft covered 6 400 km non-stop between the Canadian and Latvian airports.
airBaltic CS300 aircraft currently operates on such popular routes as Amsterdam, Munich, Frankfurt, Helsinki, Tallinn, Barcelona, Rome and others.