RIU Hotels & Resorts this week reopened the ClubHotel Riu Guarana, in Portugal, following its renovation. This RIU 'All Inclusive' resort is located in the Algarve, just a few metres from Praia de Falesia.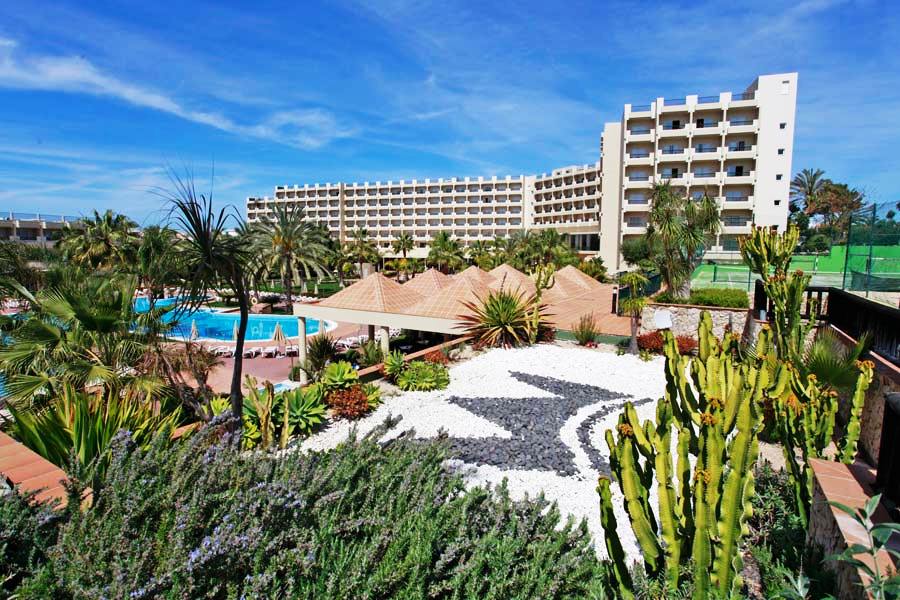 In this renovation, the 500 rooms of the ClubHotel Riu Guarana, spread over two buildings, were updated and now feature fresh and contemporary décor and more modern furnishings. The rooms provide a balcony, air conditioning, a flat screen TV, an electronic safe, and a ceiling fan, amongst other amenities. The hotels also offers 50 family rooms that are perfect for adults with children who want to spend their holiday at this Portuguese resort.
In addition to the floors with rooms, the hotel's common spaces, such as the reception area and lobby were also renovated. Likewise, all the swimming pools—two outdoor, one indoor, and one for kids—and the jacuzzi area were also redone. The renovation included all the bars and restaurants, giving the breakfast and dinner buffet as well as the Grill and 'Yasumi' restaurants a new image.
Customers will be able to continue to enjoy shows and live music, practice sports like tennis and volleyball on the hotel's courts, participate in the RiuFit programme and relax in the Spa del Mar, a health and beauty centre for returning from your holiday completely renewed. Additionally, the ClubHotel Riu Guarana features RiuLand, the club for kids to enjoy their stay to the utmost with activities especially designed for their amusement.
The renovation of this resort, which opened its doors in June 2008, is part of the major project to modernise and enhance the quality of the RIU Hotels offer in all destinations to bring 100% of its establishments up to the quality level RIU wants to offer their guests.