Yesterday afternoon at Frankfurt Airport, the first satellite-supported precision landings with an increased angle of approach of 3.2° began with an Airbus 319 and a Lufthansa Boeing 747-8 on the airport's southern and central runways. Until now, such landings with increased approach angles were only possible on the northwest runway. The precision-landing, ground-based augmentation system (GBAS) introduced by DFS Deutsche Flugsicherung GmbH, Fraport AG and Lufthansa in Frankfurt in 2014 now also makes it possible to raise the approach angle on all other runways for appropriately equipped aircraft from three to 3.2 degrees.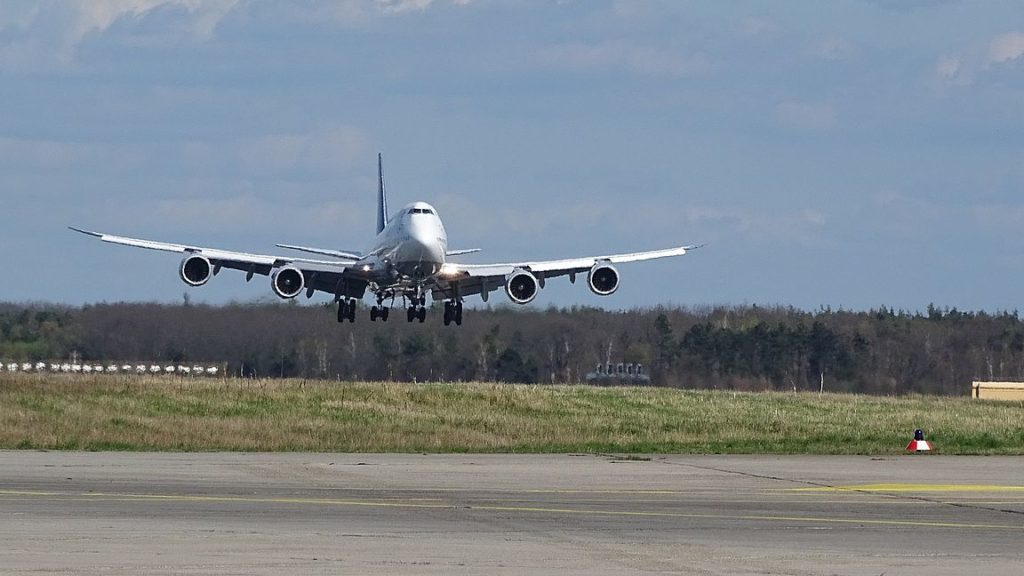 "By taking this step we are conscientiously following the path we first took in 2014 and thus taking account of people located near airports and the steeper landings they want. Unfortunately, not all airlines have the expensive flight deck technology on board that is required for this procedure," says Prof. Klaus-Dieter Scheurle, CEO of DFS Deutsche Flugsicherung GmbH.
"Together with our partners, as an international pioneer in noise prevention, we have set on this innovative futuristic technology at an early stage and invested in the development of the GBAS system. Now, Frankfurt is the first hub airport worldwide that enables GBAS landings with increased angle of approach in the final approach. With the launch of this new landing procedure on the airport's existing runways, we are also conscientiously implementing further active noise protection measures," said Anke Giesen, Executive Director Operations, Fraport AG.
"For many years we have been working to reduce our noise emissions. This year alone, the Lufthansa Group is again taking delivery of around 40 modern, low-noise aircraft. This is complemented by a variety of active noise prevention measures which we are implementing together with our partners. After our short-haul aircraft and our Airbus A330 und A340 long-haul aircraft were able to make noise-reduced landings on the northwest runway, our flagship Boeing 747-8 and Airbus A380 have now followed suit. As such, we are making our contribution to reducing aircraft noise at our largest hub," says Klaus Froese, CEO of Operations & Hub Frankfurt, Deutsche Lufthansa AG.
Raising the angle of approach during the final approach is an effective, active measure to counteract noise and is capable of achieving noise reduction in the most intensive noise range when landing. This has already been demonstrated by the 3.2° approach using ILS on the northwest runway. Approaches of 3.2° on the existing runways will especially benefit the municipalities of Raunheim, Rüsselsheim, Bischofsheim and Mainz-Süd as well as Offenbach and Neu-Isenburg. Today's launch by DFS, Fraport and Lufthansa at the Frankfurt hub will once again underline and expand the joint international pioneering role in implementing active noise prevention measures.