Travelers seeking adventures to Colorado's breathtaking mountains, Russia's enchanting capital city or Tampa's golden beaches can choose from new lodging options launching this month by Hilton Garden Inn.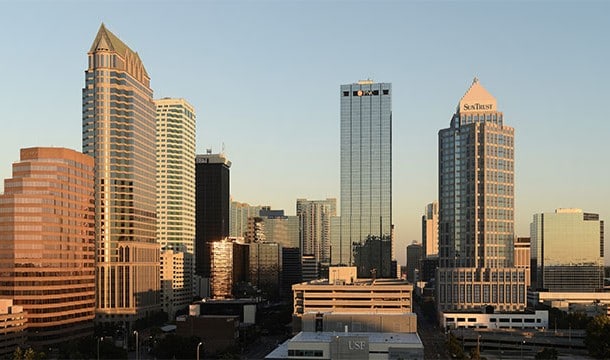 The upscale yet affordable global brand from Hilton today announces the opening of new hotels in two cities recognized as top travel destinations in 2017, and another in an always-popular locale on Florida's Gulf Coast:
Hilton Garden Inn Arvada Denver, just north of downtown Denver, Colorado where hiking and outdoor recreation are a must for visitors – named to Forbes' "A Top-10 List of 2017 Travel Trends and Destinations." Located just off I-70 in the heart of Arvada, the hotel is one block away from the city's Olde Town District. Guests can use the Light Rail System for easy access to the Denver airport, area businesses, Colorado Convention Center and downtown Denver.
Hilton Garden Inn Moscow Krasnoselskaya, northeast of the city center in Moscow, Russia where travelers can take in the city's iconic architecture and rich culture – highlighted in "Best in Travel 2017: Top Cities" by Lonely Planet. Located just three metro stops from the Moscow city center, the hotel is near must-see attractions like the Kremlin, Sokolniki Park and the Babaevsky Chocolate Factory and Museum.
Hilton Garden Inn Tampa Suncoast Parkway, opens this week in the up-and-coming Lutz commercial area just north of Tampa, Florida where sunshine-soaked beaches are an almost daily guarantee. The hotel is just a short drive away from golf at TPC Tampa Bay, shopping at Tampa Premium Outlet Mall, hiking at Starkey Wilderness Preserve and family fun at Busch Gardens.
"Whether traveling for leisure or business, guests are seeking a welcoming experience that brightens each moment of their stay, from the very first hello," said John Greenleaf, global head, Hilton Garden Inn. "We're thrilled to grant their wishes with the addition of our new hotels in a number of the world's top travel destinations."
The brand is also welcoming Hilton Garden Inn Springfield, which opened in late February. Hilton Garden Inn Springfield, near Newark in northern New Jersey, is located on Route 22. The hotel is close to the Newark, N.J. airport, golf courses, Short Hills Mall, restaurants and shops. Guests also have convenient access to all New York City attractions and businesses.
Amenities throughout the hotels include spacious guest rooms and suites each with ergonomic desk chairs, an in-room "hospitality center," and Keurig coffee maker; on-site dining options for cooked-to-order meals, and the Pavilion Pantry for on-the-go guests; state-of-the-art fitness centers; complimentary Wi-Fi and 24-hour business centers; and flexible meeting spaces.
Each new hotel is also part of Hilton Honors, the award-winning guest-loyalty program for Hilton's 14 distinct hotel brands. Hilton Honors members who book directly through preferred Hilton channels save time and money and gain instant access to the benefits they care about most, such as an exclusive member discount, free Wi-Fi and a flexible payment slider that allows members to choose nearly any combination of Points and money to book a stay. Members can also redeem their Points for free nights, to gain access to unique events through the Hilton Honors auction platform or to make purchases with Amazon Shop with Points.