Wizz Air starts this week three new exciting routes from Cluj-Napoca to Malta, Larnaca and Stockholm. Passengers planning their summer holidays to any of these great destinations can book their tickets from only RON 104 on wizzair.com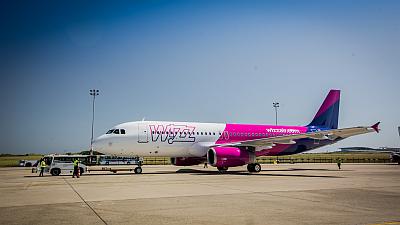 Already the leading airline in Romania, Wizz Air remains dedicated to Cluj-Napoca passengers and continuously is expending its low-fare network from Cluj-Napoca for the past 10 years. With 6 modern aircraft Airbus A320 and a local staff of almost 200 aviation professionals, the airline offers now 35 destinations to 17 countries from Cluj-Napoca with fares from as low as RON 39.
Looking to bring even more truly affordable travel opportunities and provide the lowest fares possible for its customers, WIZZ launched this year four new routes from Cluj-Napoca, including the connection to Bratislava in the beginning of March. Wizz Air is offering over 1.9 million seats on sale on Cluj-Napoca routes during 2017, which represents a 26% increase year-over-year.
Furthermore, WIZZ's commitment to the Transylvania region is shown by its involvement in promoting an active lifestyle and mobility at the biggest international marathon in Transylvania, Wizz Air Cluj-Napoca Marathon that will be held on 9 April for the seventh occasion, but for the first time in WIZZ signature colors. Over 5,500 runners from 19 countries are expected to attend.