Rosewood Hotels & Resorts® has been appointed by Hoi An South Development Limited, to manage Rosewood Hoi An in Vietnam, scheduled to open 2019. It will join the international collection's growing number of ultra-luxury hotels in the Asia region, including Rosewood Beijing and, opening this year, Rosewood Phnom Penh and the group's first Asia resorts in Sanya, Phuket and Luang Prabang. Rosewood Hoi An will be part of the HOIANA integrated resort destination under development south of Hoi An town on Vietnam's central coast.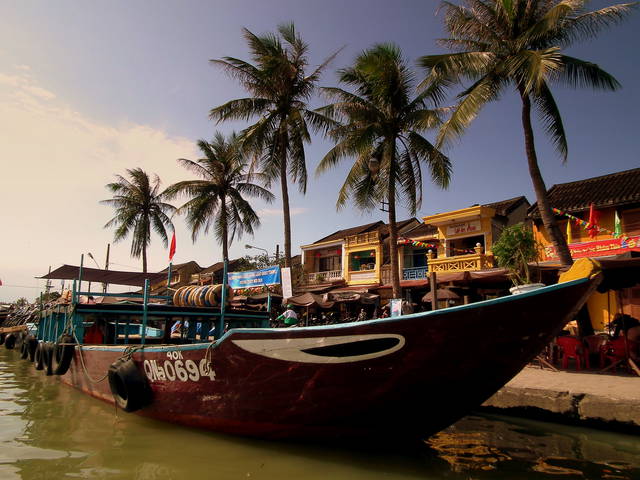 Hoi An ancient town is one of Asia's most atmospheric cultural melting pots with more than 800 historic Chinese mansions, graceful Colonial buildings, quaint shop houses, classic temples, and an iconic Japanese Covered Bridge, all picturesquely clustered by the Thu Bon River. Over the centuries, from its beginnings as a spice trade port, sailors, missionaries, explorers and immigrants have all left their mark on what is today designated a UNESCO World Heritage Site. Its distinctive cuisine is as renowned as its landscape of surrounding rice paddy fields and swathes of pristine beach.
"We are very grateful to Hoi An South Development Limited for this precious opportunity for Rosewood to open near such a unique and charming destination," says Sonia Cheng, chief executive officer of Rosewood Hotel Group. "It will be a perfect match for Rosewood's A Sense of Place concept and another opportunity for us to offer travellers an inspirational journey of discovery."
Each of the beachfront resort's accommodations will be thoughtfully positioned on a terraced landscape to ensure absolute privacy and provide either an ocean sunrise or sunset lake view. There will be 70 guestrooms as well as 30 residences, five of which will incorporate the luxury of their own dedicated spa treatment rooms.
Dining options will comprise a specialty restaurant, a poolside restaurant and bar overlooking the ocean and a bistro including Hoi An's famous cuisine on the menu. Recreational facilities will feature an outdoor pool and Asaya — Rosewood's innovative, integrated wellness concept. Occupying more than 2,000 square meters and overlooking a placid lake, Asaya will offer 14 single and double treatment rooms; a wellness lounge; an active zone with fitness facilities and yoga pavilion; and a relaxation area connected to indoor and outdoor hydrotherapy amenities.
Rosewood's free-standing, residential-style event space, The Pavilion, will include a function room and an outdoor lawn connected to event spaces with unobstructed sea views.
World-class Denniston design firm, responsible for numerous internationally acclaimed resorts, will oversee the architectural and interior design of this project.
Adjacent to the resort will be a golf club featuring one 18-hole championship golf course designed by Robert Trent Jones II, 66 residences for sale and a country club that will offer a swimming pool, fitness center and tennis courts.
Rosewood Hoi An is the group's 11th new project announced in Asia, following Phuket, Sanya, Phnom Penh and Luang Prabang to open 2017; Guangzhou and Hong Kong opening 2018; Siem Reap, Bali and Bangkok opening 2019 and Jakarta opening 2020.