Norwegian Cruise Line gave a first look at what it plans for its Project Leonardo cruise ships set to arrive in 2022. The first of four 140,000-ton, 3,300-passenger ships to be built at Fincantieri shipyard in Italy will feature a lot of open deck space on the lower levels.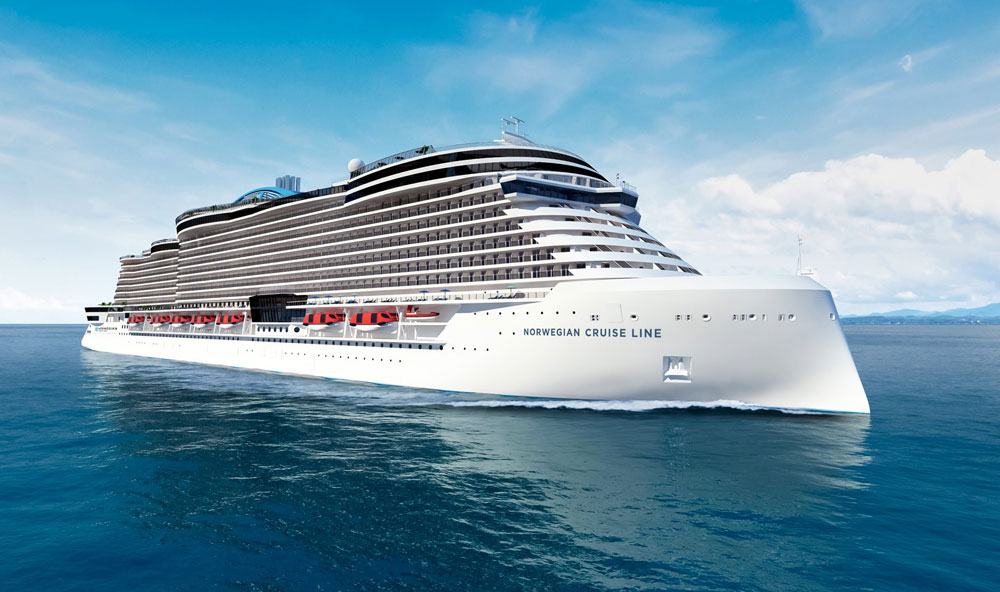 Four ships will be delivered by Fincantieri S.p.A. in 2022. In addition, the cruise line holds the option of two further ships to be delivered in 2026 and 2027.
"We are looking forward to this exciting new generation of ships. The new, breathtaking design will offer our guests a flexible on-board experience with an incredible array of offerings and further integrates inside and outside spaces, so they feel more connected with the sea", said Christian Böll, managing director Europe, Middle East and Africa Norwegian Cruise Line.
The four 140,000 gross ton ships will each accommodate approximately 3,300 guests. The new class of ships will build upon the brand's most recent Breakaway-Plus Class ships and feature. A priority of the prototype design is energy efficiency, with the aim of optimising fuel consumption and reducing the impact on the environment. Details on the ships' many innovative guest facing and first at sea features will be announced at a later date.