Alitalia's Board of Directors today approved the airline's turnaround business plan which includes a range of radical and necessary measures across the whole of the company to stabilise it and secure its long-term sustainability.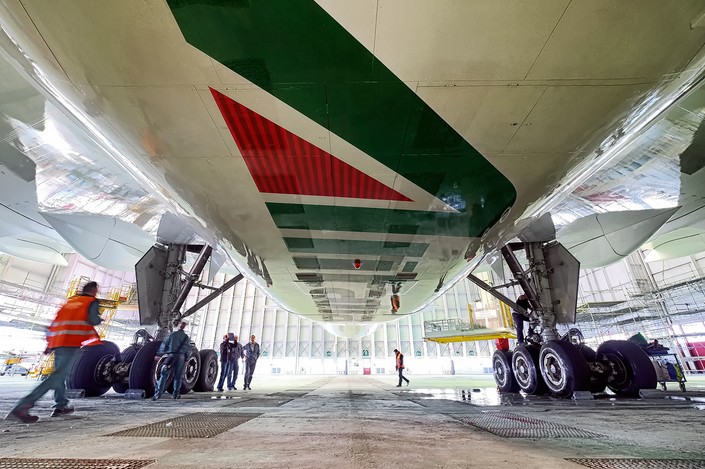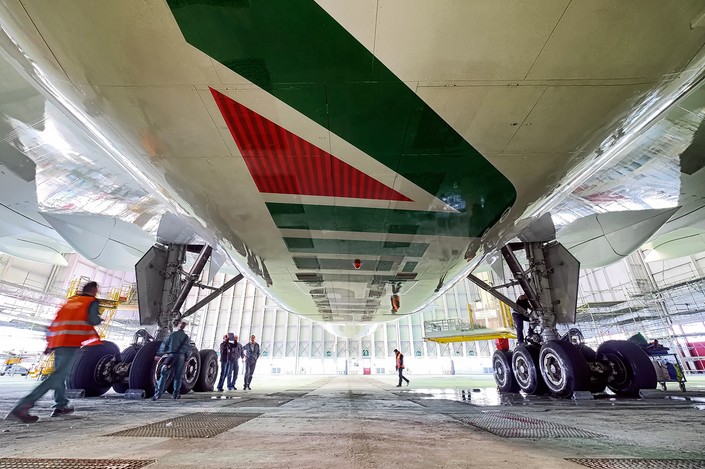 Alitalia said it will reduce costs by €1 billion in the first three years of the plan by 2019 with reductions in operating costs and manpower. Alitalia will increase revenues, in the same timeframe to 2019, by 30 per cent from €2.9 billion to €3.7 billion.
These financial performance indicators are judged to be realistic and achievable by independent advisors and the projected figures would turn Alitalia into a profitable business by 2019.
Details of the four pillars of Alitalia's second phase of its business plan are:
A recalibrated business model
Narrow body planes for the short and medium haul will see an increase in utilisation, extra seats are being fitted, buy-on-board and ancillaries services and more attractive air fares will be introduced in a concerted drive towards increasing revenue while stripping out existing costs.
Cost reductions and increased productivity
Low cost carriers currently represent 47 per cent of the Italian air travel market, the highest market penetration in Europe.
Talks are already underway with a number of the airline's suppliers to renegotiate contracts and drive down costs to levels comparable with the competition. Target companies are in sectors such as aircraft leasing, global distribution, in-flight catering, airport ground handling and airports themselves.
Network and partnership optimisation
Alitalia will rebalance its fleet of aircraft by 2018, reducing its narrow-body fleet by 20. The airline will increase aircraft utilisation with a particular focus on short and medium-haul aircraft. Alitalia plans to grow its number of flights from Italy to the Americas – one of its most underserved markets – and build its presence at Milan Linate, Sicily and Sardinia. The airline will re-evaluate its transatlantic options to try and fly more often on existing routes and to add new cities in the Americas.
Develop new commercial initiatives by utilising technology investments to drive revenue
Alitalia has invested €200 million in the last two years on new technology and it will now use the investment to improve efficiency and productivity to drive further revenue opportunities.