The Latvian airline airBaltic has completed more than 500 flights and flown over 1000 block hours with the brand new Bombardier CS300 aircraft – the greenest commercial aircraft in the world.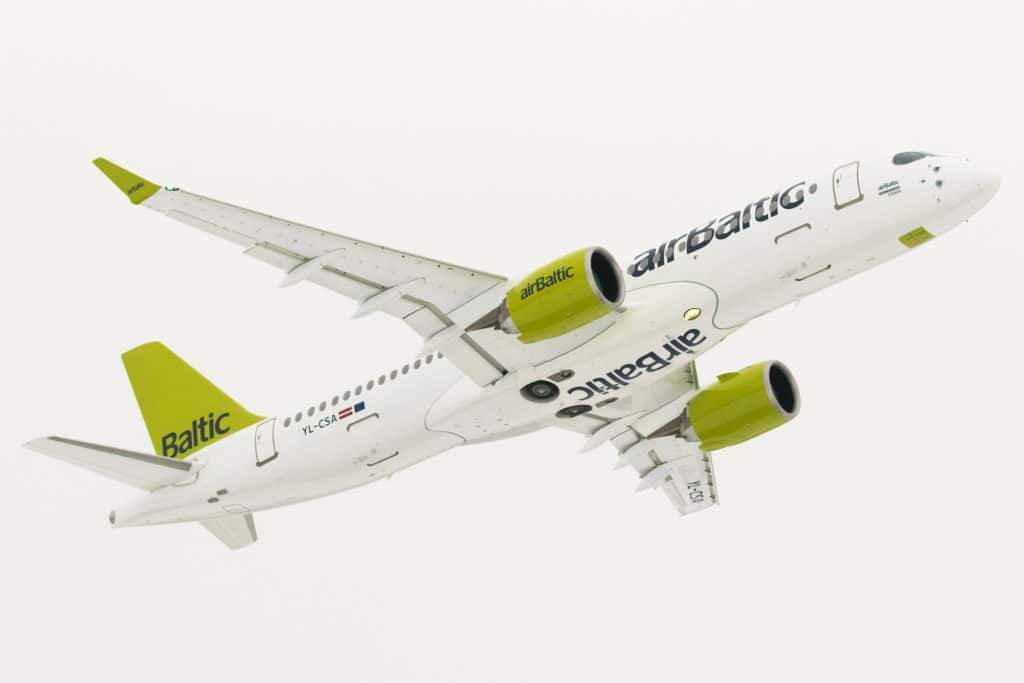 Martin Sedlacky, Chief Operations Officer of airBaltic: "This is the best entry in service of a new aircraft type for airBaltic. The CS300 beats our expectations, and we are very happy. We have received amazingly positive feedback from our customers who ask for more CS300 in airBaltic network spanning Europe, the CIS and the Middle East. "
airBaltic currently has two CS300 aircraft operated on such popular routes as Amsterdam, Munich, Frankfurt, Helsinki, Tallinn, Barcelona, Rome and others. The third aircraft is about to join the fleet at the end of March. The modernized airBaltic fleet will ensure growth of the carrier with at least 13 additional routes and +15% more tickets on sale in 2017.
airBaltic serves over 60 destinations from its home base in Riga, Latvia. From every one of these locations, airBaltic offers convenient connections via Riga to its network spanning Europe, Scandinavia, CIS and the Middle East. In addition, airBaltic also offers direct flights from Tallinn and Vilnius.