The highest tourism office is the Secretary General of the United Nations World tourism Organisation (UNWTO) and for the coming May elections seven countries have put forward their candidates.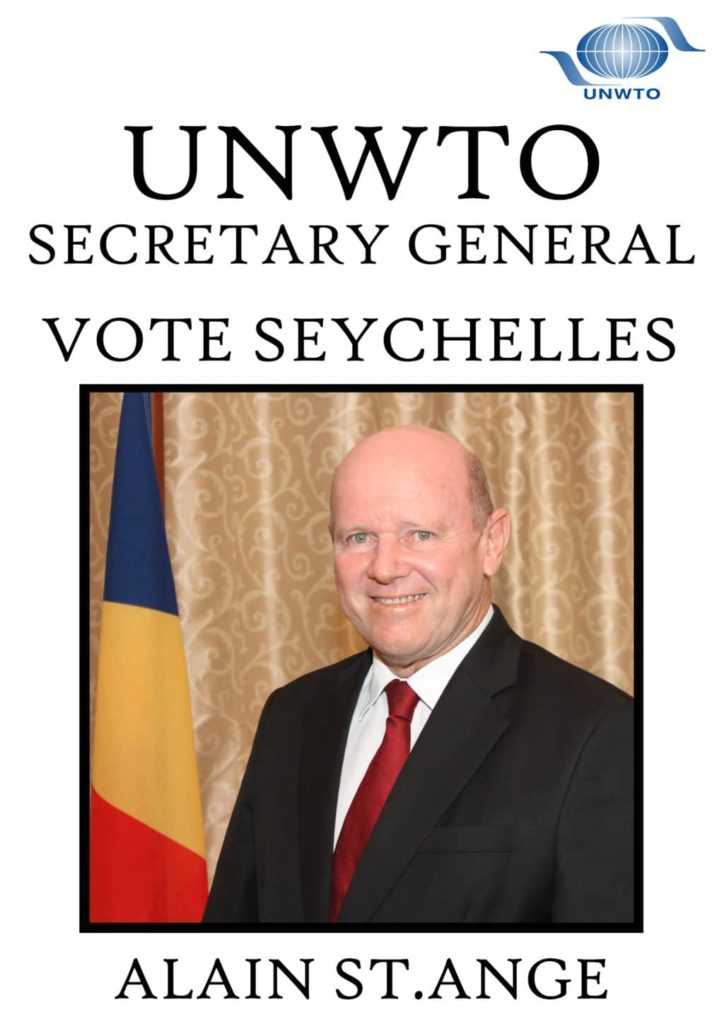 Taleb Rifai from Jordan will retire at the end of this year after serving two mandates as Secretary General and seven countries from far and wide have nominated candidates to replace Rifai.
Brazil, Columbia, Georgia, Armenia, Korea, Zimbabwe and the Seychelles are all in the race. The country who wins this race will have an impact on the happenings in tourism destinations, in air access, in cruise ship business and in the development of sustainable tourism development framework for the next four years which is why it is important for a country that understands tourism to win this coming election. Tourism is a fragile industry and the ability for the new Secretary General of the UNWTO to work as a Team is more important today that ever before. Appreciating the Safety Label of countries as a key USP, believing in Sustainable Tourism and protecting whatt we all have as Natural Attractions, realising the need for the UNWTO to be closer to Member States through the creation of Satellite Offices, working on PPP (Public Private Sector Partnership with WTTC, PATA) approach with ICAO and IMO and to be conscious of the plight of Small Island Developing States are all key messages advocated by Alain St.Ange, the candidate for the Seychelles who is both Anglophone and Francophone who said openly "Tourism for all. We have but one tourism industry and we must therefore work hard to bring tourism destinations together at the UNWTO so we can work together for a more consolidated industry for everyone. We must respect everyone immaterial of colour of the skin, ethnicity, religion, gender, sexual preferences and those with or with our disability. We must see a person and associate with what unites us and not see differences with which we can divide ourselves. Respect people, respect humanity and together grow tourism for all" said Alain St.Ange of the Seychelles .