Shangri-La Hotel, Kuala Lumpur has recently unveiled its newly refurbished Grand Ballroom and Function Rooms. The USD 11 million refurbishment project took four months to complete. Located across three floors of the hotel, the newly upgraded event spaces are ideal to host national and international conventions, weddings, social and corporate events.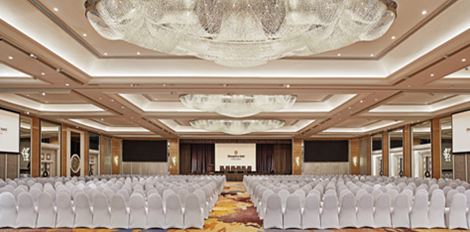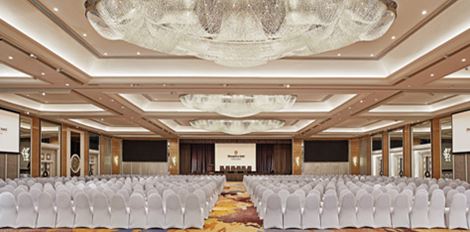 The new Grand Ballroom is furnished with the latest in cutting edge technology and measures 1,509 square metres. The pillarless Grand Ballroom features high ceilings, a grand elevated stage, flexible partitioning systems, superior audio-visual and communication systems, sophisticated lighting systems, large high definition LED screens and complimentary Wi-Fi connection. The Grand Ballroom can seat up to 1,800 guests in a reception or theatre setting, 1440 guests in a banquet setting and 660 guests in a classroom setting.
The 13 new Function Rooms featuring grand and contemporary décor are named after the different states in Malaysia. The Function Rooms range from 905 square metres to 45 square metres and are equipped with advanced facilities and amenities to cater to a multitude of events. The Junior Ballroom is made up of four combined Function Rooms which can seat 400 guests in a banquet setting and 300 guests in a theatre setting. For more private or intimate events, guests can accommodate the smaller Function Rooms which can host an average of 100 to 200 guests.
Shangri-La Hotel, Kuala Lumpur has a dedicated events management team to ensure that all events held at the hotel are professionally organised.