airberlin has optimised flight times to Italy for the summer flight plan 2017 increasing frequency and capacity for important city connections. Connections to the Berlin-Tegel and Düsseldorf hubs are thus greatly improved for many flights.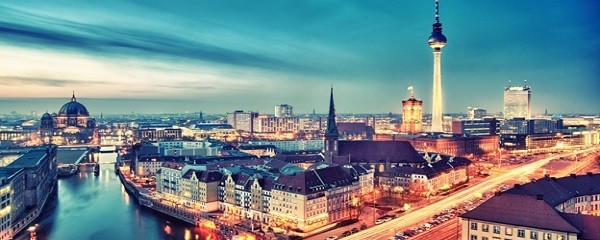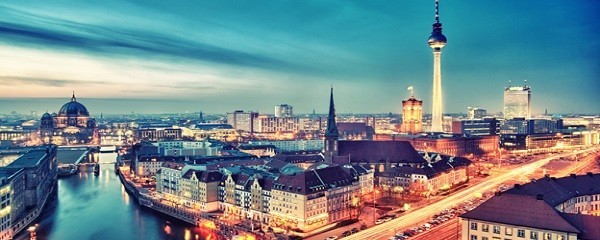 The strategically important flights between Berlin-Tegel and Rome will be increased from two to three flights a day. In addition, airberlin offers daily flights, which will be operated by codeshare partner Alitalia. These flights are now connected to all long-haul flights and to the European destinations offered by airberlin out of Berlin. Connecting flights to South America and Asia are available via Rome as well.
In the summer season, airberlin will double the number of flights to four times a day from Berlin to Milan-Linate, and will optimise departure times. Passengers from Italy enjoy excellent connections to New York, Chicago and Miami.
The flight times of the three-times-day airberlin services from Düsseldorf to Milan and Rome will be optimised to improve the number of connecting flights available. Both city services will also include an additional codeshare frequency operated by Alitalia.
An additional flight between Düsseldorf and Bologna is also offered on Saturdays, meaning that three flights are available on all days of the week, and flight times will be optimised to allow even more connecting flights in Düsseldorf.
More often to Warsaw, Krakow and Prague
Starting with the summer schedule, airberlin is increasing services to Warsaw and Krakow from three to four flights daily. With the new schedule, passengers can take advantage of a daily connection for the new airberlin routes to California (three times a week to Los Angeles and four times a week to San Francisco from May 2017). In addition, daily connections are available between the two Polish cities and New York. Moreover, the flights are integrated into the entire domestic and European route network, allowing countless destinations to be offered.
airberlin will double its service to Prague from Berlin-Tegel in the summer from two to four flights daily. These flights will be conveniently connected to the new USA routes. airberlin will offer a total of 28 connections per week between Berlin and Prague.
Flights to Copenhagen, Gothenburg, Stockholm and Helsinki significantly increased
Beginning with the summer 2017 schedule, airberlin is increasing its services from Düsseldorf and Berlin to Copenhagen to four daily flights. There will be one additional flight per day from Düsseldorf with three additional flights on Saturdays. Two additional flights from Berlin to Copenhagen will be offered on Saturdays.
Additional flights will be offered on the routes to Stockholm, Helsinki and Gothenburg at weekends. On Saturdays, airberlin will offer three flights instead of two from Düsseldorf to Stockholm, thereby standardising the flight programme to three departures per day.
airberlin is also doubling its service from Berlin-Tegel to Gothenburg on Saturdays from two to four flights, thereby offering four flights every day of the week.
In its summer schedule, the airline is also including two additional flights to Helsinki on both Saturday and Sunday. This means that airberlin will fly three times a day to Finland, with four flights on Sundays.
Three flights daily to Barcelona
Barcelona will be offered three times per day by airberlin from Düsseldorf in the new schedule. airberlin thus increases connections from 14 to 21 flights per week. Flight times are optimal, with one flight each in the morning, afternoon and evening.
More flights to Paris and switch to Charles de Gaulle airport
Starting 26 March 2017, airberlin is increasing the number of flights to the city of love from two to four. The departure times will be more convenient and the switch to Charles de Gaulle airport will give travellers more connection possibilities as well as make it easier for them to transfer to the city. The Paris-Orly airport will no longer be served by airberlin. All departures from Paris are excellently integrated into the airberlin route network so that numerous connecting flights to European city destinations as well as long-haul flights are available.
Twice daily from Berlin-Tegel to Tel Aviv
An additional daily flight will be added to the schedule from Berlin to Tel Aviv. airberlin will now offer two daily connections from Monday to Sunday all year round. This gives travellers to and from Tel Aviv numerous new connection possibilities in the airberlin route network.