With successful sales of 305 million euros, Leonardo Hotels was able to increase its annual revenue by 12.5% compared to the prior year and can thus look back upon a very positive year. Occupancy rate also remained high, enabling the chain to register about 4 million guests. If one takes the total revenue of the Leonardo Hotels in Europe and Israel into account, the chain achieved total revenue of 600 million euros. The revenue increase as well as the high occupancy rate confirm Leonardo Hotels' course which is predicated on growth, high quality standards, and buildings in attractive locations. The high quality standard that defines the Hotel Group is also reflected clearly in a representative guest survey that Leonardo Hotels recently had run; they received a rating of "good" with a grade of 1.9 in the category of customer satisfaction. For 2017, Leonardo Hotels is planning to further extend its expansion while positioning its new brand, NYX Hotels which it launched at the end of 2016, more strongly in the Lifestyle Segment of the industry.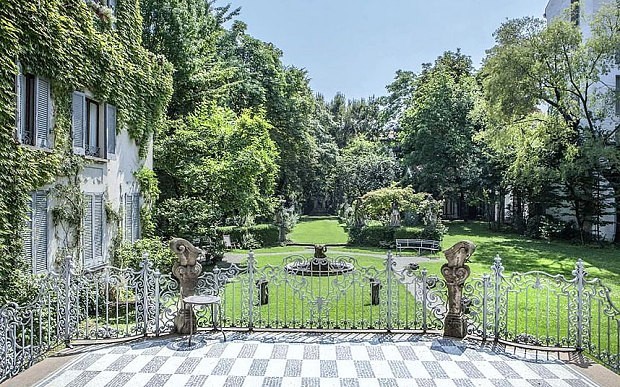 +++ Expansion and Growth at Home and Abroad: New Buildings and New Markets +++
In 2016, Leonardo Hotels extended the strong growth of the prior year as the Group expanded by 7 hotels and 1,042 rooms. In Germany, Leonardo strengthened its portfolio with a ninth building in Munich. Internationally, Leonardo Hotels expanded in 2016 into the Netherlands as well as into the Czech Republic. In Madrid, the Hotel Group was pleased to have three takeovers. In Great Britain, Leonardo Hotels is now represented not only in London, but also in Edinburgh with its first hotel there.
Expansion continues to be one of Leonardo Hotels' corporate goals and it is being pursued vigorously. For example, seven new projects with 1,605 rooms will be newly opened in Amsterdam, Munich, Ulm, Bad Kreuznach, Dortmund and Nuremberg. This month, the portfolio is being expanded to include Warsaw as a destination, thus consummating entry into the Polish market where additional projects are also being considered. With the stated goal of being represented in Europe by at least 100 buildings by the year 2020, additional hotel projects stand in various phases of completion.
+++ Expanded Brand Portfolio: the New Lifestyle Brand, NYX Hotels +++
Shortly before the end of last year, Leonardo Hotels launched its fourth brand, NYX Hotels which stands for an entirely new generation of hotels. It unites the best of prior Leonardo brands. The result is a unique Lifestyle Hotel, that with its overall high-contrast concept makes space for individual lifestyles of every stripe and thus creates a suspense-packed, dynamic, urban environment reflecting the times. Their unique artistic configuration makes every NYX Hotel something different. Skilfully curated street and video art by aspiring artists from the area will be united into an extraordinary artistic interplay. The new lifestyle brand, NYX Hotels will more intensely address not just business guests but also leisure travellers planning a special kind of city visit. In the middle of February of this year, the first NYX was opened in Milan. In the middle of March, the NYX Prague, singularly positioned in the centre of the city will follow. Other NYX openings are planned for the Fall of 2017 in Madrid and for February 2018 in Munich.
+++ Renovations +++
Leonardo Hotels has also invested heavily again during the past year in quality and thus in customer satisfaction. More than 10 million euros have flowed into comprehensive renovation measures at individual buildings in order to bring them up to and beyond their customary high standard. Buildings at numerous locations received a new make-over and much more. In 2017, the chain will again increase its investment and make more than 20 million euros available for hotel renovations.
+++ Staff retention and development: the Leonardo University Program +++
In 2016, approximately 2,500 employees contributed to Leonardo Hotels' great success. Besides the staff development in all areas, the newly founded Leonardo University program stood out above all else. With it, Leonardo Hotels expanded its training opportunities with an academic program at the International College of Bad Honnef in Bonn (IUBH). The in-house Leonardo Hotel Academy provides constant employee development and forms the basis for promoting young talent out of its own ranks.
Daniel Roger, Managing Director of Leonardo Hotels Europe summarises: "The secret to success that stands behind our rapid growth is the correct instinct for attractive and economically strong locations with buildings in first-class condition. We have built up a team during the past several years that has specialised in the takeover process. It is impressive to see how quickly we have achieved very good results through investment in new buildings. The satisfaction of our customers is our greatest asset. In order to achieve it, we work at it daily, investing lots of time and money. We orient ourselves to the feedback of our guests and use that to define our strategy and direction. It was right at the end of 2016 that we again received a great deal of information about our customers' wishes, thanks to a broadly positioned guest survey, carried out by an outside company; it resulted in a fantastically positive evaluation which pleased us enormously. The satisfaction of our guests is high – especially when it comes to the friendliness and professionalism of our employees which was showcased in this survey. Our attractive locations clearly earned points and led, together with the stylish and individualised design of our buildings, to the finding that people are happy to book Leonardo Hotels. For us, that is a marvellous confirmation; however, we still see lots of possibilities for further development and will always work hard to make our guests more than simply satisfied. Standing still is not an option at Leonardo Hotels."