Hilton HHonors members will find several new features available to them this year including family pooling and a complimentary 12-month membership extension for Diamond-tier cardholders, not to mention a new program name under the 'Hilton Honors' banner – sans the additional 'H'.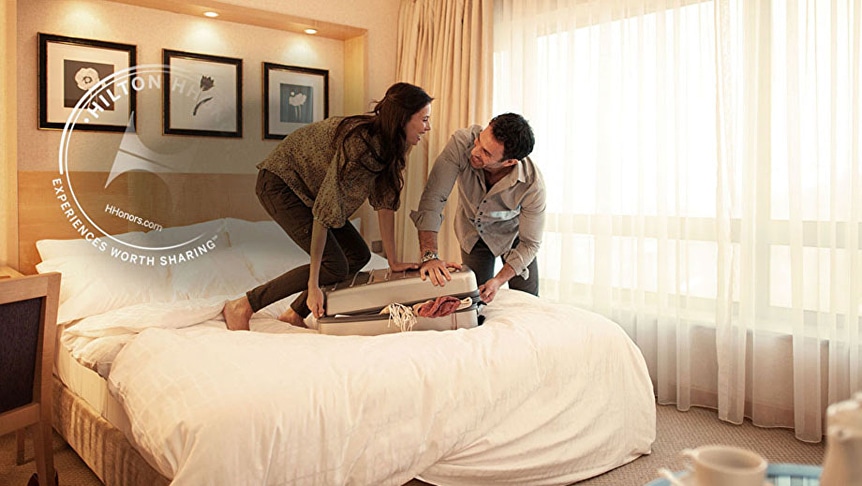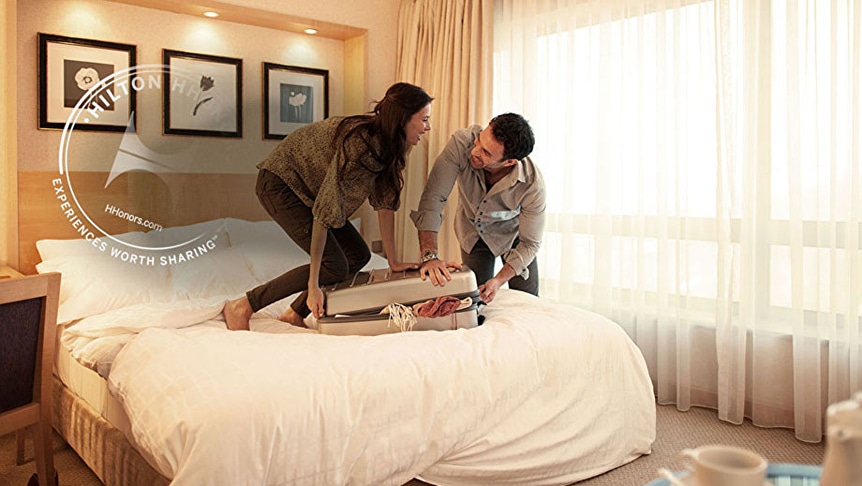 Guided by extensive consumer feedback, Hilton Honors is now the first and only loyalty program that will offer members the choice to flexibly combine Points and money for a hotel stay, to use their Points at Amazon.com, to allow family and friends to combine their Points for free, and the ability to extend Diamond status when life puts travel on pause.
Today, Hilton also introduces a new corporate identity and logo for Hilton and Hilton Honors. This rebranding comes at a time when Hilton is more simplified and streamlined than ever, after the successful spin-offs of its real estate and timeshare businesses.
MORE USEFUL WAYS TO USE POINTS: SHOP WITH POINTS AT AMAZON.COM
Today, Hilton announced that starting this summer, Hilton Honors members will be able to use their Points to purchase products on Amazon.com.
"At Hilton, we are committed to continually innovating to deliver exceptional experiences for our guests," said Christopher J. Nassetta, president and chief executive officer, Hilton. "Enabling our Hilton Honors members to use their Points to shop at Amazon.com, along with the other industry-first perks we're announcing today, are some of the many ways we are honoring that commitment."
MORE FLEXIBILITY TO USE HILTON HONORS POINTS: POINTS & MONEY
Hilton Honors is the only guest loyalty program where members can redeem their Points for an award night or a stay using a flexible combination of Points and money. Beginning in late February, members can use the new Hilton Honors Points & Money slider to select how many Points they want to redeem toward a room. This means members will now be able use their Points faster for hotel stays, any time, with no blackout dates.
MORE VALUABLE BENEFITS: POINTS POOLING
Beginning in April, Hilton Honors members will be able to combine – or "pool" – their Points with up to 10 friends or family members for free. A total of 11 members can pool their Points for stays in great locations for family reunions, bachelorette parties or any other event that brings people together.
NEW BENEFIT FOR DIAMOND MEMBERS
Whether bringing home a newborn, going back to school or launching a new career, Hilton Honors' most loyal members have shared that life sometimes puts travel on pause. Beginning in March, eligible Diamond members may receive a one-time, one-year extension of their status – for any reason. No other hospitality industry program offers this level of flexibility.
"These new perks revolutionize how all Hilton Honors members can use their Points. Frequent travelers told us they want more flexibility while less frequent travelers want to be able to use their Points in more ways and more quickly," said Mark Weinstein, senior vice president and global head, customer engagement, loyalty and partnerships. "Now more than ever, Hilton Honors is the most flexible, useful, and valuable guest loyalty program – giving our members more of what they want most."
NEW BRANDING TO REFLECT EVOLUTION
Hilton Honors members will notice an update to the program's name and logo, shifting from HHonors (with two H's) to Honors. This rebranding is reflective of the continual evolution of Honors.
As part of the rebranding, Hilton has revealed a new corporate identity and logo. From today forward, the company will no longer use "Worldwide" in its name and be known simply as "Hilton."
Today's Hilton Honors announcement is the latest in Hilton's "firsts" for the hospitality industry. Digital check-in with room selection, the industry's first-and-only way for travelers to check in and select the exact room they want, is available worldwide at more than 4,700 hotels and has been used more than 22 million times since it launched in the summer of 2014. And Hilton guests can now access their rooms through the Hilton Honors app via Digital Key, currently available in nearly 800 hotels, and with 2,500 hotels around the globe expected to offer the service by the end of 2017.