As part of the event series "Celebrities read," the marine and climate protection expert Mojib Latif has been on board AIDAsol since February 26, 2017.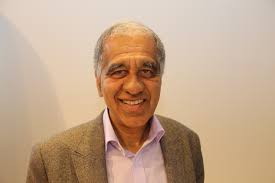 On the seven-day cruise around the Canary Islands, guests still have a chance to see Latif in exciting readings and talks until March 5, 2017. The dedicated marine and climate protector reads from his book "The End of the Oceans" ("Das Ende der Ozeane"), among other things. In a talk moderated by Dr. Monika Griefahn, Chief Sustainability Officer at AIDA Cruises, guests also receive fascinating insights into the subject of marine and climate protection and how climate change can be limited.

"I feel very welcome on board. I want to make it clear to the guests how unique our world is. We have to live differently on our planet and manage to make more intelligent use of our limited resources," says Latif.

AIDA guests will once more be able to enjoy highly varied entertainment at sea in 2017. It is not only the ship and the destinations that define an AIDA vacation cruise, but also the multi-award-winning on-board entertainment program. Well over 20 well-known presenters, actors and best-selling writers from the movies, television and theater will be captivating guests on board during 2017 with their entertaining, exciting, amusing, and moving readings. They include TV presenter Bettina Tietjen, the award-winning crime thriller and screenplay writer Elisabeth Hermann, best-selling writer and singer Hera Lind, and NDR Talkshow presenter and producer Hubertus Meyer-Burkhard.