RCI added more than 170 new affiliated resorts to its exchange network in 2016. The additions, which include some resorts currently under construction, span across every populated continent.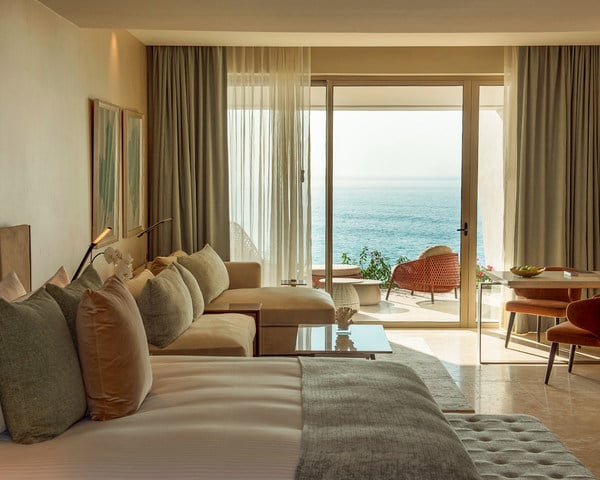 "We're proud of the quantity and quality of properties we added to the RCI® exchange network this year," said Gordon Gurnik, president, RCI. "By working with superior brands in the hospitality sector, we're able to offer our 3.8 million subscribing members a world of experiences to help them plan the vacation of their dreams."
RCI saw exceptional growth in Latin America in 2016, with 60 new resorts added throughout the region. In particular, the Grand Velas Los Cabos in Cabo San Lucas, Mexico, is a beautiful resort that features three oceanfront pools next to the Sea of Cortez. With a variety of recreational activities for adults, children and teens, this resort caters to all age groups, making for a fun multigenerational getaway.
The Asia-Pacific region also saw sizable development with nearly 30 resorts added collectively. One of three new resorts added to the network by Sterling Holiday Resorts India Limited, the Sterling Anaikatti by the Siruvani in Palakkad, India, is a riverside resort that draws inspiration from the nearby Siruvani River, crafting the resort's buildings from the surrounding pinewood trees.
In Europe, there were also a number of great additions to the RCI affiliate network. One of these includes My House Holiday Village in Mugla, Turkey, which features charming stone and stucco villas perched along hillside paths overlooking the Aegean Sea. With its hot summers and mild, sunny winters, the resort attracts an array of visitors with its eclectic mix of history, culture and sultry Mediterranean climate.
The Registry Collection® program, RCI's luxury exchange program, welcomed Tonopalo Private Residence Club, beautiful and unique lakefront properties located on the shores of the majestic Lake Tahoe in Tahoe Vista, California, United States. The resort boasts 270 feet of sandy beaches and can be a perfect place for both mountain and beach lovers to play, with nearby skiing, snowboarding, biking and hiking along with lake activities like kayaking, paddleboarding and sailing just outside guest accommodations. Guests can enjoy all the recreation that Lake Tahoe has to offer from residences with three- to four-bedrooms, a kitchen, a balcony-view of the lake and the other comforts of home.