Four Seasons Hotel Lion Palace St. Petersburg launches Mixology Science Club, a professional bartenders and mixologists club created by Head Mixologist Andrey Amelin and Director of Food and Beverage Herve Fucho.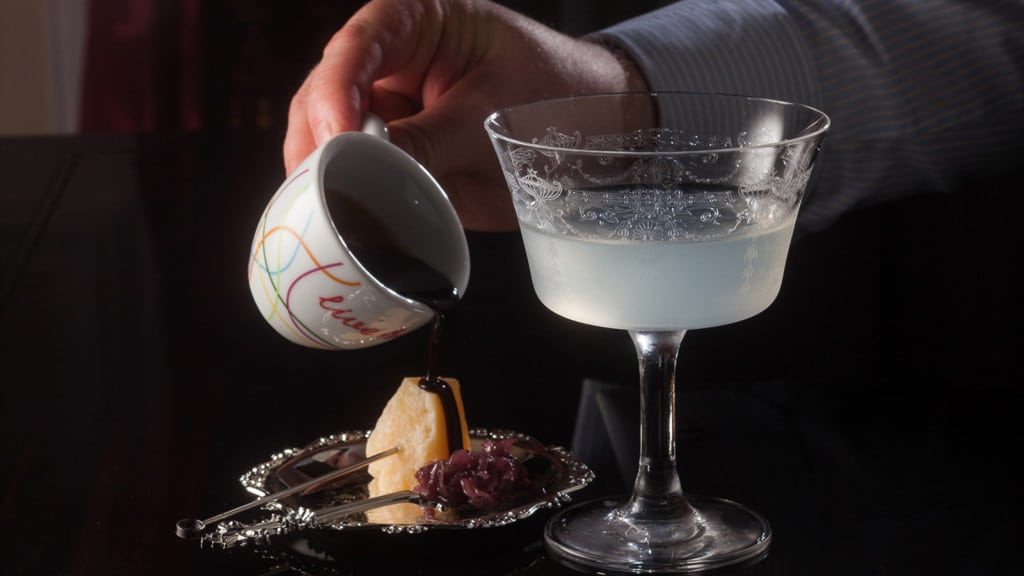 The objectives of Mixology Science Club is to assist in development of cocktail culture in Russia, introduce international trends of mixology and regularly organise master classes and lectures of innovative mixologists in St. Petersburg.
"We know a lot about cocktail innovations and new recipes in Paris, London, New York and Hong Kong, but so far not so much about unique ideas of bartenders from Moscow and St. Petersburg. I think now is just the right time for a push in development of mixology in Russia, and that's why we decided to organise Mixology Science Club," explains Herve Fucho. Being a recognised food and beverage expert, Herve has an experience of working in Mexico, Venezuela, USA, Germany, Ireland and Hong Kong. In summer 2016 he became Director of Food and Beverage at Four Seasons Hotel Lion Palace St Petersburg, and started creating the concept of the Club where both professionals and amateurs would be able to receive the most up to date information about news and innovations in mixology. The Club will become a platform for professional communication, and not just organise visits of guest bartenders every once in a while.
This idea was embraced by award-winning head mixologist of the Hotel Andrey Amelin, who is considered to be one of the best mixlogists of the country. "We want Xander Bar guests to learn about all new things in mixology and get interested in cocktails. When inviting well-known mixologists to St Petersburg, we will be organising degustations for guests and closed members-only events for professionals, where speakers will be sharing their know-how. We want our Russian colleagues to learn new things first hand."
Membership in the Club is by invitation, and will be including bartenders and mixologists as well as local influencers and press.
The first guest of Mixology Science Club will be Robert Schinkel, famous for his creative cocktails based on paradoxical combinations of flavours of tea and alcohol. He invented the flavour combinations of Chinese tea sushong and Spanish jamon, cognac and camembert cheese. He has created unique recipes of tea cocktails for four books published by Dilmah tea house, and a collection of cocktails for Princess of Thailand as part of the Bangkok Gourmet Festival. Robert Schinkel is coming to St Petersburg to talk about ancient tea drinks, using of tea in cocktails and contemporary tea culture. At the members-only Mixology Science Club meeting, Schinkel will talk about new trends in cocktail glass design and about an international glassology competition, where he has won the first prize. Then for three nights Robert will be presenting his cocktails to all Xander Bar guests.
The next guests of Mixology Science Club will be Leonardo Liucci and Jerry Thomas, creators of Speakeasy Bar in Rome, and Ray White from Tel Aviv, whose specialty is combination of alcohol and Mediterranean ingredients. Each guest will be doing a lecture for club members and then present their unique cocktail menu at Xander Bar for several nights.