Aeromexico announces service to two new routes in the United States including daily flights on the Mexico City to Detroit route starting April 1, complementing the recent announcement about its flight on the Monterrey-Detroit route starting May 1.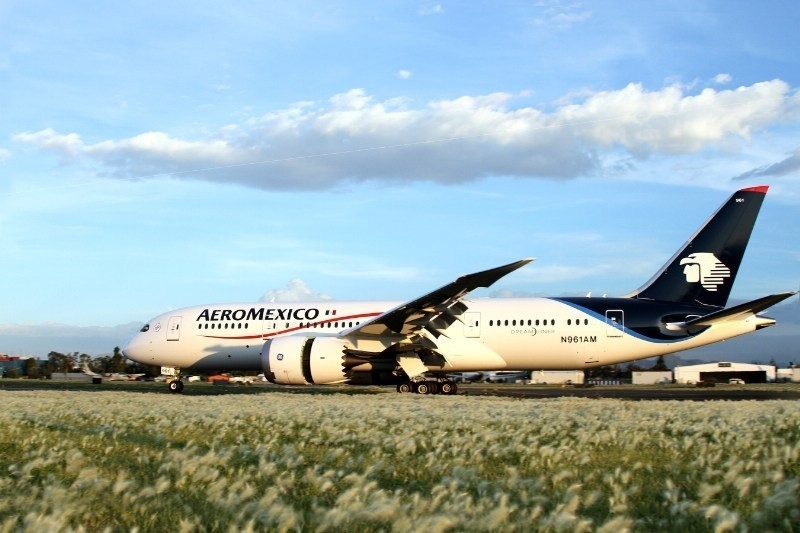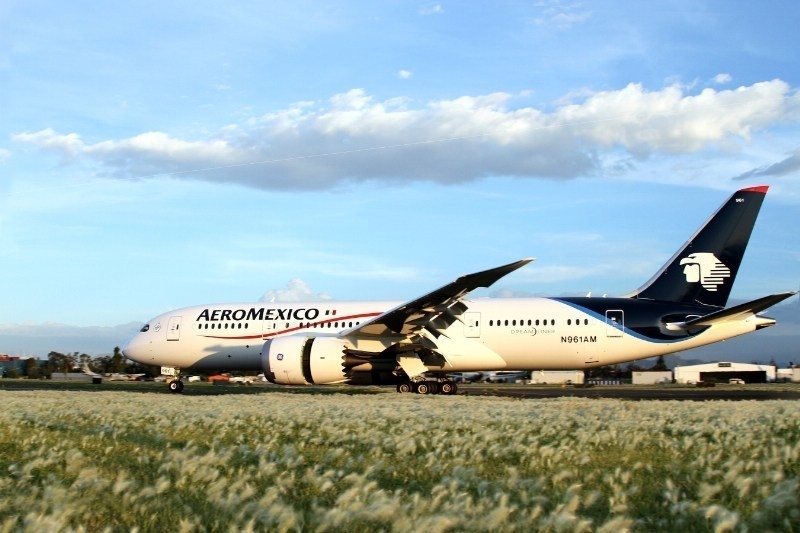 Also, starting July 1, the carrier will offer six direct flights per week between Guadalajara and San Jose, which will become the sixth destination Aeromexico serves in the State of California.
These new routes will be operated using Boeing 737-700 and 737-800 aircraft except for the Monterrey-Detroit route, which will be operated with Embraer 170 and 190 aircraft. Aeromexico's flights on these new routes will operate as follows:
Detroit-Mexico City*
Mexico City-Detroit*
AM 431
3:35 p.m.
7:05 p.m.
Daily
AM 430
9:01 a.m.
2:20 p.m.
Daily
Detroit-Monterrey *
Monterrey-Detroit*
AM 627
2:45 p.m.
5:40 p.m.
Daily
AM 626
8:39 a.m.
1:16 p.m.
Daily
San Jose-Guadalajara*
Guadalajara-San Jose*
AM 433
10:15 a.m.
3:57 p.m.
Daily except Tuesdays
AM 432
7:15 a.m.
9:00 a.m.
Daily except Tuesdays
*Schedules are published in local time and are subject to changes without notice
"These new routes will provide increased connectivity options between Mexico and the United States, as we offer more than 4,400 seats per week to our business and leisure customers," said Anko van der Werff, Aeromexico's Chief Revenue Officer.
"Detroit and San Jose become our 18th and 19th destinations in the United States, and our customers will arrive at the airline's hubs in Mexico City, Monterrey, and Guadalajara," added the executive.
Aeromexico has served the U.S. market for more than 60 years, and has a strong presence in major cities in the State of California, including Fresno, Los Angeles, Ontario, Sacramento, and San Francisco.
About Grupo Aeromexico
Grupo Aeromexico, S.A.B. de C.V. is a holding company whose subsidiaries provide commercial aviation services, and promote passenger loyalty programs in Mexico. Aeromexico, Mexico's global airline, operates more than 600 daily flights and its main hub is in Terminal 2 at the Mexico City International Airport. Its route network spans more than 80 cities on three continents including 45 in Mexico, 19 in the United States, 15 in Latin America, four in Europe, four in Canada, and three in Asia.
Grupo Aeromexico's fleet of close to 130 aircraft includes Boeing 787, 777, and 737 jet airliners and next generation Embraer 190, 175, 170, and 145 models. In 2012, the airline announced the most significant investment strategy in aviation history in Mexico, to purchase 100 Boeing aircraft including 90 MAX 737 airliners and ten 787-9 Dreamliners.