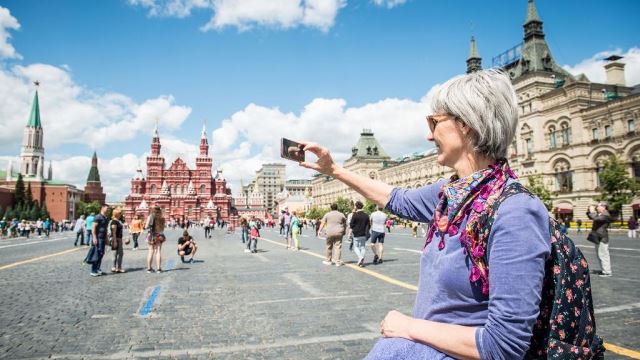 National flag carrier, Garuda Indonesia, has unveiled its plans to introduce direct flights from Jakarta to Moscow starting in August 2017. The route will be operated three times a week using Airbus A330-200 aircraft. The announcement was made by Garuda Indonesia's CEO & President, M. Arif Wibowo, during a meeting with Russian Ambassador to Indonesia, Mikhail Yurievich Galuzyn, and Indonesian Ambassador to Russia, Wahid Supriyadi, held at Garuda Indonesia's office in Jakarta on February 14th.
The meeting primarily focused on the signing of a memorandum of understanding (MoU) regarding the new direct flight route between Jakarta and Moscow. The MoU was signed by Mikhail Kuritsyn, representing the Indonesia Business Council of Russia, and Garuda Indonesia's CEO & President, M. Arif Wibowo, in the presence of Russian Ambassador Mikhail Galuzyn and Indonesian Ambassador Wahid Supriyadi.
According to Arif Wibowo, Garuda Indonesia is making efforts to accelerate the launch of the direct flights to Moscow by August. The airline plans to operate three weekly flights using the wide-body Airbus A330-200 aircraft. This new route is expected to contribute to an increase in Russian tourist arrivals to Indonesia, potentially reaching up to 100,000 tourists in 2017. In the first half of 2016, Russian tourist arrivals to Indonesia saw a 14 percent increase. Conversely, there has also been a significant number of Indonesian citizens traveling to Russia, with around 14,000 visits recorded in 2015.
The introduction of Jakarta-Moscow flights in mid-2017 is part of Garuda Indonesia's expansion of its international flight network for the year. In addition to Moscow, the airline plans to launch Jakarta-Los Angeles flights via Tokyo in the middle of the year.
Russian Ambassador Mikhail Yurievich Galuzyn expressed his expectation that the direct flights between Indonesia and Russia would further strengthen bilateral relations, particularly in the economic and tourism sectors. He emphasized that the direct flight plan had become a priority in efforts to increase the number of tourists visiting Russia. Galuzyn also expressed optimism that the Jakarta-Moscow route would provide opportunities not only in the tourism sector but also in the economic, social, and cultural aspects.
As part of its international flight network expansion, Garuda Indonesia joined the global airline alliance "SkyTeam" in 2014, which includes Russian airline "Aeroflot" as a member. Through the synergies of the SkyTeam alliance network, Garuda Indonesia passengers have access to over 1,062 destinations worldwide, spanning 177 countries with 17,343 daily flights. The SkyTeam alliance serves more than 655 million passengers annually.