There are so many natural wonders for guests to behold on a Seabourn cruise to Alaska, but nothing quite like the mysterious and exotic Glacier Bay. As the world's finest ultra-luxury cruise line returns to The Last Frontier starting this May, Seabourn will provide a select number of opportunities for guests to witness the icy beauty of the remote 3.3 million-acre wilderness area with five separate sailings into Glacier Bay aboard Seabourn Sojourn over the 2017 season ahead.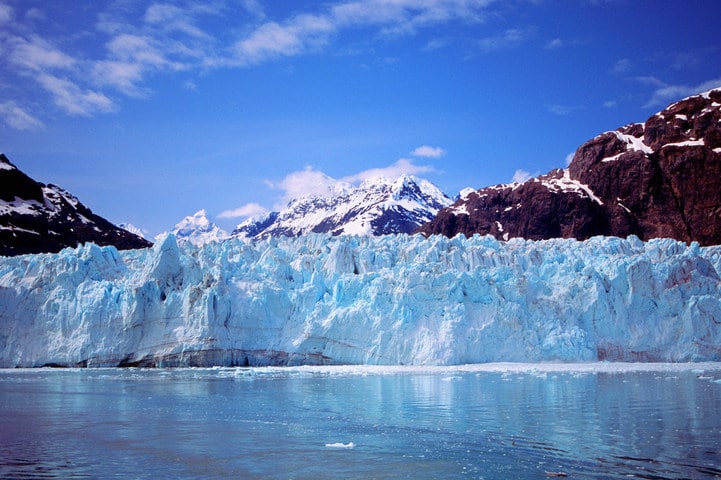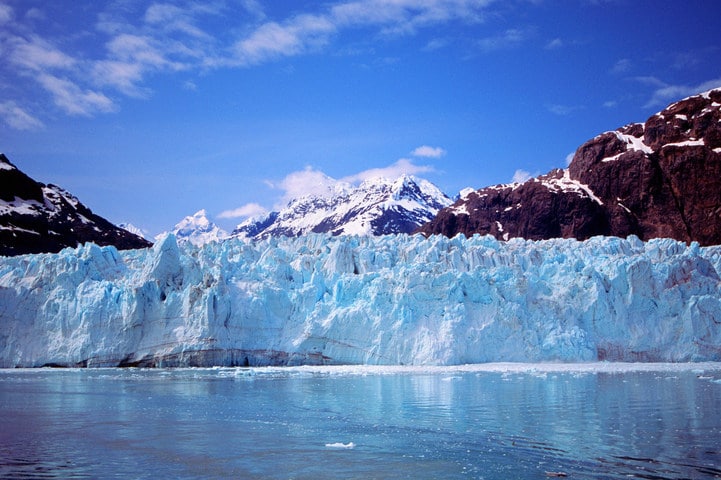 A U.S. National Park and Preserve that is part of a UNESCO World Heritage Site, Glacier Bay is located along the Inside Passage on the southeastern coast of Alaska. The park encompasses 5,130 square miles of wilderness dotted with vast waterways, dynamic glaciers, emerald rainforests, striking coastlines, deep sheltered fjords, and snow-capped peaks. A vibrant ecosystem made up of terrestrial and marine species, the abundant wildlife includes grizzly and black bears, mountain goats, numerous bird species, sea lions, harbor porpoises, orcas, humpback whales and many more. Glaciers are geared for dramatic displays of ice and iceberg formation, including calving of icebergs into the bay – a wonder of sight, sound, and splash that is not to be missed.
"Whatever the region we're exploring, Seabourn always strives to offer the most enriching experiences to our guests," said Richard Meadows, president of Seabourn. "Taking them to see the wonders of Glacier Bay is a fitting way to return to Alaska for the first time in a decade-and-a-half."
With no roads leading into the park, air and water are the only ways to explore Glacier Bay. As such, a cruise ship is an ideal way to visit one of the world's largest international protected areas.
Seabourn Sojourn's 2017 cruise schedule offering access to Glacier Bay includes:
21-Day Kuroshio Route & Alaska: Kobe, Japan to Seattle (May 11-27)
11-Day Ultimate Alaskan Sojourn: Vancouver to Seward (Jun 1-12. Additional itineraries include Jun 26-Jul 7; Jul 21-Aug 1; and Aug 15-26)
Whatever the itinerary, Seabourn guests are guaranteed adventure in Alaska with new optional shore excursions and Ventures by Seabourn guided kayak and Zodiac tours led by teams of scientists, scholars and naturalists that bring the awe-inspiring beauty of Alaska and British Columbia alive. The up-close explorations will be featured on Seabourn Sojourn's full series of 11-14 day itineraries sailing from Vancouver, British Columbia, and Anchorage (Seward), Alaska. A glimpse of the Ventures by Seabourn tours in Alaska can be viewed here.
Seabourn's ships circle the globe throughout the year and include more than 150 designated UNESCO World Heritage Sites in its itineraries. Through its multi-year partnership with UNESCO, Seabourn offers deeper insight and behind-the-scenes information about current and future World Heritage sites and projects. The line has created special World Heritage Discovery Tours with exclusive and enhanced content developed in cooperation with UNESCO World Heritage site managers and tour experts. Fares for Seabourn optional excursions that include UNESCO World Heritage Sites include a small donation to UNESCO's World Heritage Fund.
Seabourn Sojourn's season in Alaska launches with the 11-DAY Ultimate Alaskan Sojourn, departing from Vancouver, B.C., on Jun. 1, 2017, priced from $4,999 per person.