S7 Airlines has become the leader in the rating of airlines compiled by the authoritative Forbes edition.
The Forbes rating assesses Russian airlines in terms of price to quality ratio. The basis of assessment of the service was the results of the findings made by the Aviaport industry agency, which experts as a mystery passengers checked the service level of the airlines at all stages, from buying a ticket to exiting the aircraft. The punctuality of flights was also an important component of the service level.
The airlines pricing was examined separately, by comparing flight costs from different airlines on the same routes. In the end, the airline was ranked by the sum of two points, quality, and price. S7 Airlines received the highest total score, 72, taking the first place in the rating among Russian airlines.
Flight punctuality is one of the S7 Airlines priorities. At the end of 2016, the airline took the fourth place in Europe in the FlightStats, international rating of the punctuality of air carriers, showing the best result among Russian airlines. The airline is constantly being recognized as the most punctual in Domodedovo hub airport. The data of the Federal Air Transport Agency (Rosaviatsiya) confirms that S7 Airlines allowed the fewest delays in 2016 among all Russian airlines.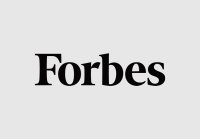 S7 Airlines is constantly updating its air fleet, one of the youngest and most modern in the Russian market. In 2017, the airline will become the first Russian operator of a new modern Airbus A320neo aircraft.
The airline regularly confirms the status of the most technologically advanced airline, receiving industry awards for the development of digital services. The airline one of the first on the market implements the most modern digital solutions, offering its passengers services that help save time at the airport, so they can register to their flights themselves, choose the comfortable seats on board, order necessary services through the website of the airline or an app for iPhone and Android.