Japan Airlines (JAL) will open its totally renovated Sakura Lounge at Bangkok Airport (Suvarnabhumi International Airport) on March 1, 2017.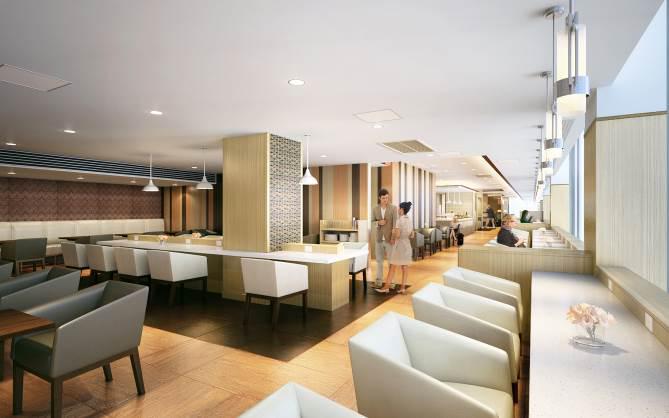 With the aim of creating a relaxed and comfortable environment to meet our customer requirements, JAL redesigned and upgraded its Bangkok Sakura Lounge, with new layout and more shower suites. Menus in new Bangkok Sakura Lounge will be provided by NIPPON-TEI, a popular, long-established Japanese restaurant in Bangkok.
JAL will continue to embrace new challenges to deliver a refreshing and inspiring travel experience and become the most preferred airline in the world.
1. Opening date and time:
5:45 am, Wednesday, March 1, 2017 (local time) ~
2. Overview of new lounge:
The new space was redesigned based on the concept high quality and elegant environment, which had been implemented for the revamping of JAL's international lounges in Japan.
Customers can enjoy improved menus in the dining area or find a comfortable place to relax or work before boarding.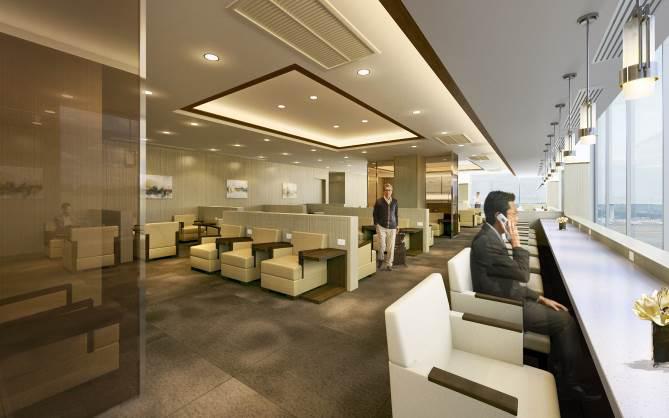 3. Highlights:
(1) Shower suites
Current one shower suites has been renewed and increased to three ones.
(2) New smoking area
(3) Improved functions for greater comfort
New carry-on baggage area with digital numeric locks
Extensive and upgraded food and beverage counter
Each seat with adjacent power and USB port outlets for convenient recharging and powering of devices
(4) New Menus provided by Japanese restaurant NIPPON-TEI
New menus include popular dish of beef curry and Japanese appetizers, following the opening of revamped Bangkok Sakura Lounge.