Novotel is joining forces with Too Good To Go in order to combat food waste. This partnership with the young start-up firmly embraces an innovative and responsible approach, thus allowing hotels of the brand to become more and more established in the local economy.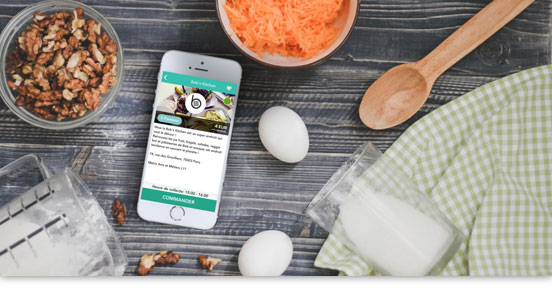 Through the Planet 21 program, guests and partners but also employees are invited to play their part in change by taking action that directly affects local communities.
Novotel has really taken on board this commitment to positive hospitality. In forging a sustainable partnership with the Too Good To Go app, the brand is thus positioning itself as combatting food waste and taking action well beyond the doors of its hotels.
A meal on the plate, action for the planet
Launched last June, Too Good To Go is a mobile app that suggests its users collect from local stores and outlets the fresh produce of the day that has not been consumed or sold. The app therefore enables people to play a part in reducing food waste whilst getting the benefit of a nice surprise meal at a low price.
Novotel has been testing this system for nearly three months now and is proposing that communities in the neighborhood of its addresses come and collect unsold breakfasts and buffet food from five pilot restaurants and hotels. The experiment proved to be very positive as over 200 meals were able to be saved!
This partnership, which was hailed by the press, with news of it being relayed on social networks, has been a real springboard for the hotels. In fact their Planet 21 commitments have been strengthened and links between travelers and locals have multiplied!
A partnership for all
Since January 2017 the partnership has been opened up to all Novotel hotels and Novotel Suites in 7 French cities.
As of next quarter, the partnership between AccorHotels and Too Good To Go will be extended to all the other brands in the Group with addresses in France.