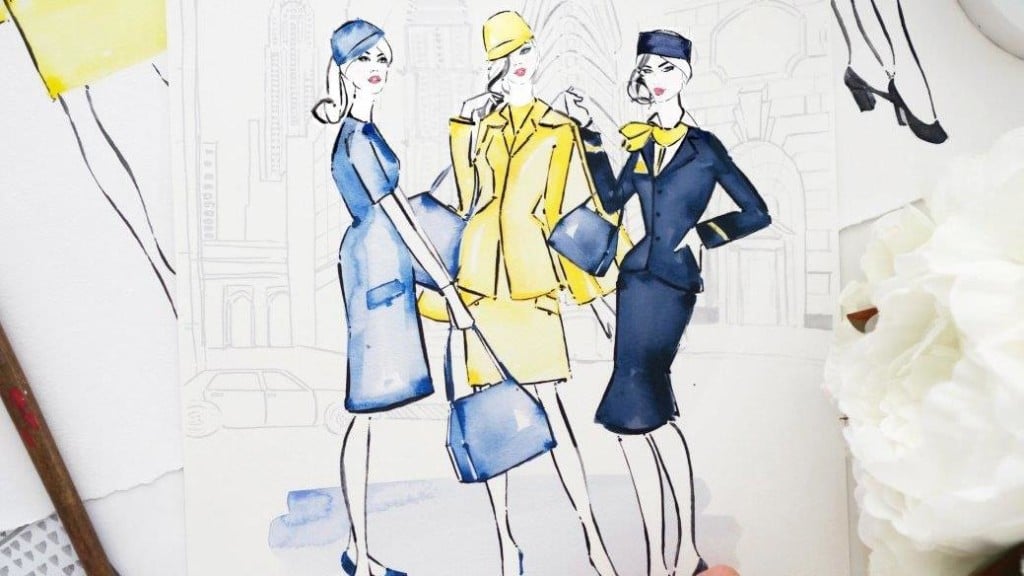 The women in the drawings of Kerrie Hess have a signature style somewhere between Audrey Hepburn in "Breakfast at Tiffany's" and Grace Kelly in "To Catch a Thief". That's no big surprise as the illustrator regards these two women as absolute style icons. "My sister and I grew up with the films of Hitchcock, Blake Edwards and Fred Astaire. We loved their world", says Kerrie Hess.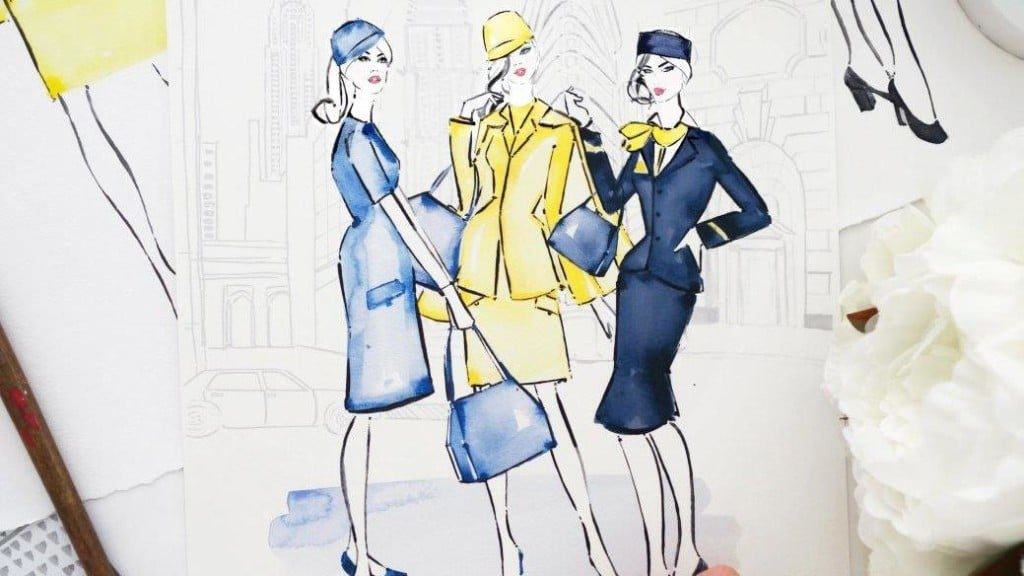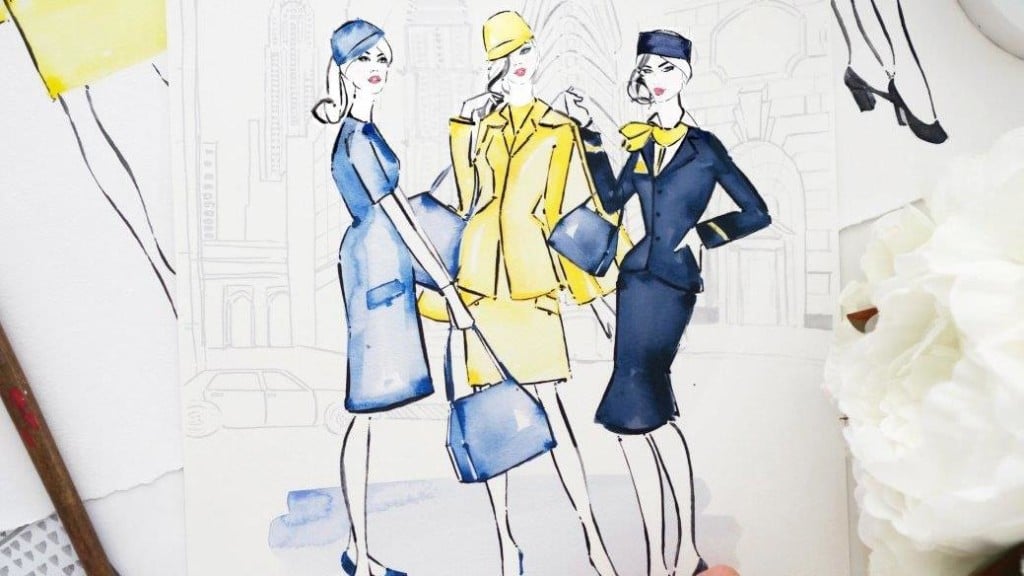 The Australian illustrator designed the central motif for the forthcoming FlyingLab for New York Fashion Week. Her design shows two flight attendants in single-color uniforms from the 1970s together with one in the current uniform. One of the recurring stylistic devices of Hess' work is to leave out certain details which the viewer can then easily fill in with a little imagination. Her work is high in demand with fashion houses such as Lancôme, Cartier and Louis Vuitton, as well as with department stores like Printemps in Paris and magazines such as Vogue and Harper's Bazaar.
The same goes for her sister Megan. Both trained in Graphic Design but have an affinity for the world of fashion. At the age of 18 and 19 respectively, they moved from "down under" to the British metropolis of London. Megan worked as an Art Director for the department store Liberty in Regent Street. Kerrie received her first commissions for window displays at Harrods. The breakthrough came when Megan completed the illustrations for the cover of Candace Bushnell's novel "Sex and the City". Following on from this, the two sisters – who both have a similar style of drawing – received commissions from Tiffany, Chanel, Dior and Vanity Fair. Kerrie has even had some of her works exhibited in the Hôtel Le Meurice in Paris, famous for having had such guests as Pablo Picasso and Salvador Dali. Having lived in Paris and Hong Kong, Kerrie Hess now lives with her family in Brisbane. And whereas at the beginning of her career she used calligraphy pens for her illustrations, nowadays she prefers paintbrushes and watercolors. Her favorite colors are watermelon pink and light blue.