Afternoon at a gate at Frankfurt's Terminal 1. Put on your VR glasses and off you go: take a look at your surroundings from the comfort of your very own seat in Premium Economy Class and see how much space you have around you. The virtual experience with VR glasses and 360-degree videos is impressive. Lufthansa used these VR glasses for two weeks in Frankfurt with selected intercontinental flights as a way of offering Economy Class passengers an upgrade (for an additional charge) to Premium Economy directly before their departure. Because what legroom and premium service really mean in Premium Economy can be best demonstrated in three-dimensional form. Passengers can experience Premium Economy as if they were actually there in the cabin.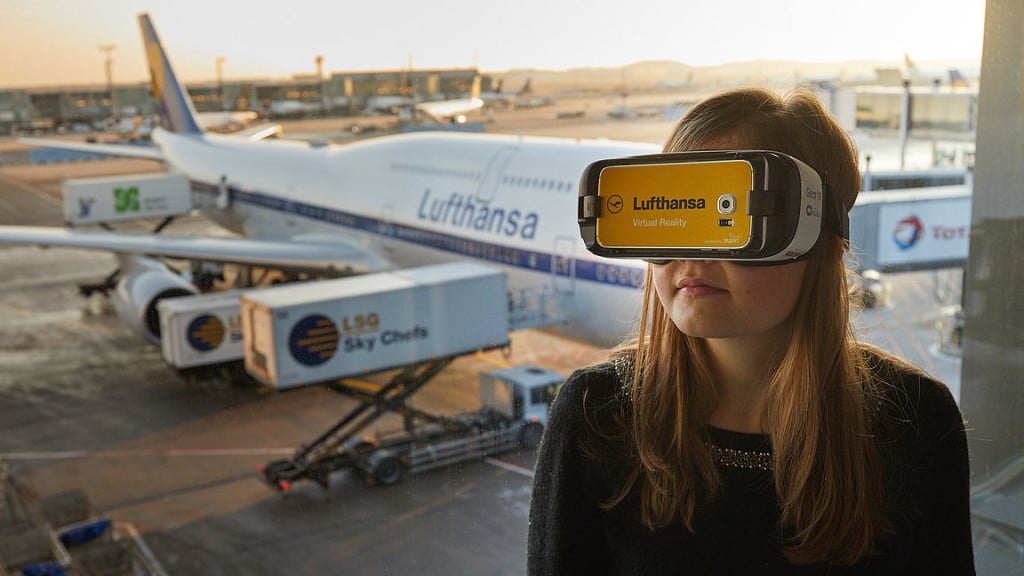 During the promotional period, Lufthansa not only drew passengers' attention to the new travel class but also had the opportunity to present Lufthansa as a company which embraces innovation.
Flights were selected for the promotion on a daily basis, choosing those where there were still enough seats free in Premium Economy Class. Up until 40 minutes before departure, passengers were given the chance to test out Lufthansa's new travel class in three dimensions by personnel from a promotion agency. Passengers who decided to go for the upgrade could then pay the surcharge directly at the gate via a mobile payment device.
Lufthansa was one of the first airlines to use 360-degree films, and has been doing so since 2015, for example, at trade fairs such as the ITB, for advertising promotions and on social media. In the US, Lufthansa has already achieved considerable success with upgrading passengers to Premium Economy through the use of VR.