Ryanair launched a new route from Liverpool to Milan Malpensa, with three times weekly service beginning in October, as part of its winter 2017 schedule which will go on sale soon.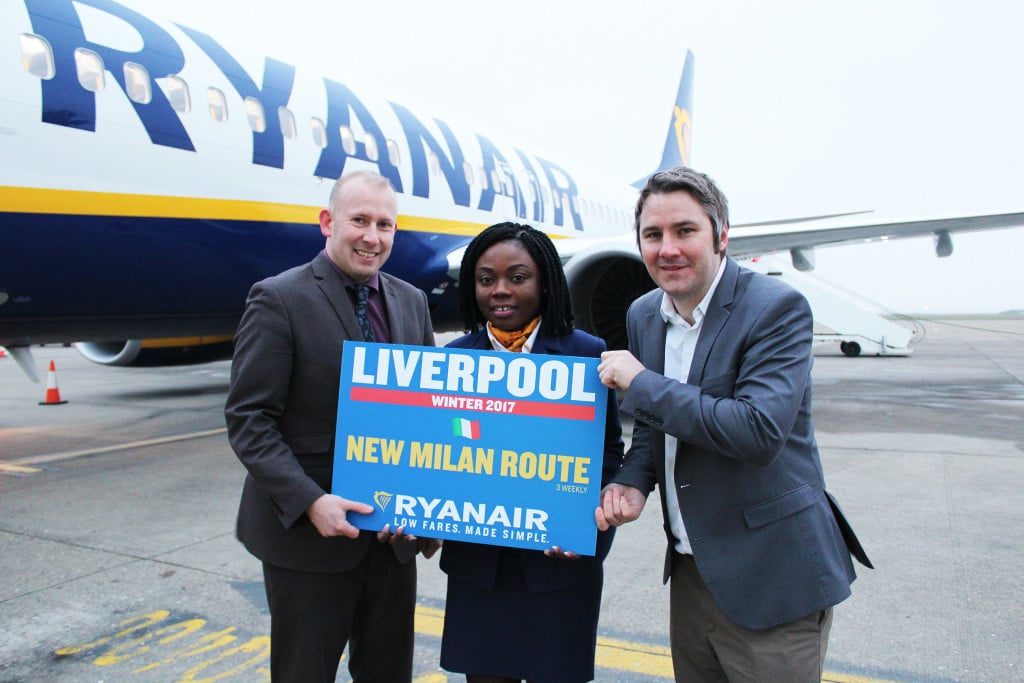 "Ryanair is pleased to announce a new route from Liverpool to Milan Malpensa, with a three-times weekly service starting in October, as part of our Liverpool winter 2017 service, which will be launched soon.
Liverpool customers and visitors can look forward to even lower fares when they make advance bookings for their summer or winter holidays, so there's never been a better time to book low fare flight to or from Liverpool.
To celebrate our new Liverpool to Milan Malpensa route, we are releasing seats for sale from just £9.99 for travel in February and March, which are available for booking until midnight Monday, 30 January. Since these amazing low fares will be snapped up quickly, customers should log onto www.ryanair.com and avoid missing out," said Ryanair's Robin Kiely.
"It's great to be able to celebrate our first new route announcement of the year so early into 2017 and for another airport in Italy to become linked with Liverpool later this year. We expect this flight to Milan Malpensa to prove popular with the region's travellers looking to travel to this part of Italy and also look forward to welcoming visitors to the Liverpool City Region from Italy on this service too," said Paul Winfield, LJLA's Director of Air Service Development.