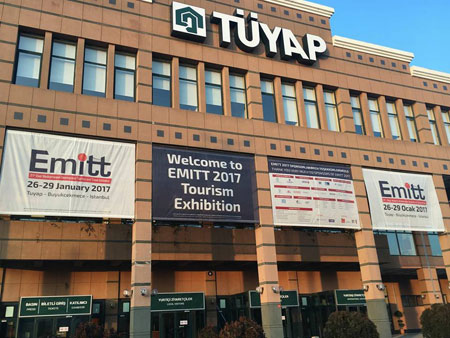 In its 21st year, East Mediterranean International Tourism and Travel Exhibition – EMITT is the meeting point for the holiday enthusiasts with the early booking discounts, holiday draw and holiday destinations from 80 countries including Turkey.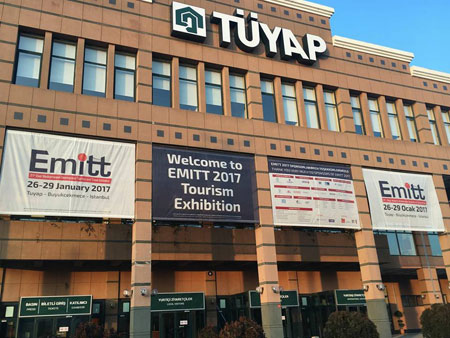 Recognized as one of the top five tourism exhibitions in the world, EMITT will gather the players of the tourism industry under the same roof at Tuyap Fair Convention and Congress Center between 26-29 January 2017. Among the topics of discussion of the panels to be held as part of the exhibition are "New Goals and Strategies in Tourism" and "Cities Branded by Originality". EMITT will also be featuring numerous stage performances from different parts of the world and Turkey and stand events. The exhibition will be open to tourism professionals on its first and
second days and to the travelleres on the third and fourth days.
EMITT will be held in 12 halls representing 70.000 sqm exhibition space at Tuyap Fair Convention and will bring together 5.000 companies and brands from 80 countries.
Sponsored by the Ministry of Culture and Tourism of Turkish Republic, Istanbul Metropolitan Municipality and Turkish Airlines, and organized with support from KOSGEB and in association with Turkish Hoteliers Federation (TÜROFED) and Turkish Tourism Investors Association (TYD) the exhibition is expected to host 60.000 visitors.