After the success of last years 'Field Dog' Antiques Fairs which saw the BBC Bargain Hunt film 4 episodes for the popular TV programme, the British Motor Museum is pleased to announce the return of three major antiques fairs to its events calendar for 2017.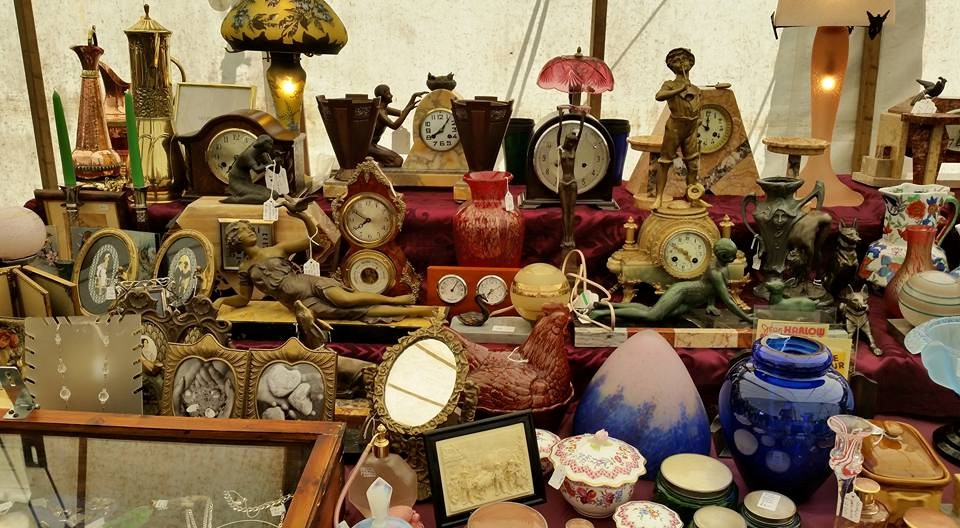 Organised by Field Dog Fairs Ltd, a major Antiques Fair organiser, 3 of its 37 events for 2017 will be hosted at the British Motor Museum. The indoor fairs will all run on Saturday and Sundays, on 3 weekends throughout the year, with the first event being held on 18 & 19 March, then 8 & 9 July (with the BBC filming 2 episodes of Bargain Hunt on 8 July) and the 14 & 15 October. Each event will offer a wide variety of stallholders from the world of Antiques & Collectables with an eclectic range of items to suit all tastes and budgets from local and national dealers. From Victorian to Vintage, Regency to Retro and everything inbetween.
Charlotte Milford, Marketing Director for Field Dog Fairs said "We are greatly looking forward to welcoming stallholders old and new to our three events at this iconic venue in the heart of the country. Last year's Fairs were very popular and we look forward to even bigger and better events this year."
Entry to the Antiques Fair is £4 per person, with concession £3 and under 16's free. Early bird entry from 8.30am on day 1 only is £5. There is ample free parking and there are card payment facilities in place at the Fair. Ticket prices are for entry to the Antiques Fair only and separate tickets will need to be purchased for entry to the British Motor Museum, these are available on the day at the discounted rate of £9 per person.