S7 Airlines and Meridiana have extended the scope of their codeshare agreement. The airlines will perform mutual flights on the route Moscow — Milan — Moscow.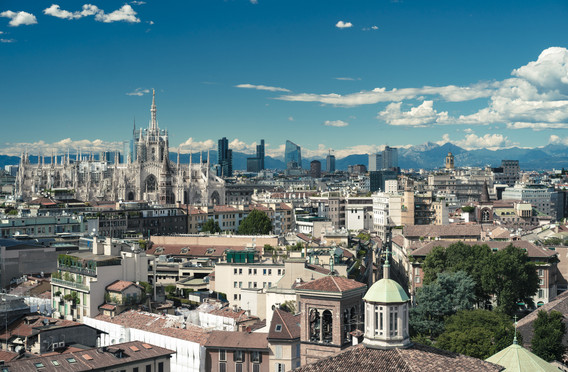 The flights are open as per 27 March 2017 four times a week on Mondays, Wednesdays, Fridays and Sundays. Flights will depart from Moscow airport Domodedovo at 12:10 and arrive in Milan (at Malpensa Airport) at 14:45 local time. The flights will depart from Milan at 06:55 and arrive in Moscow at 11:15. The flights will be performed on board the modern Boeing 737 Meridiana aircrafts.
Italy is one of the most popular European countries with Russian tourists. S7 Airlines performs its own direct regular flights from Moscow to Verona, Turin, Naples and — within the framework of the summer schedule — to Genoa. In addition, the flights on the route Moscow — Pisa will be opened as per 26 April, and as per 27 April it will become possible to travel to Sicily with S7 Airlines. The flights on route Moscow — Catania will be performed.
"Italy has always attracted both business passengers and tourists from Russia. Whatever our passengers would choose — either winter active rest in mountain ski resort or different beaches for spending summer holidays, or exciting excursions, or shopping — we are always trying to offer them the most suitable flights to the nearest airports. Now S7 Airlines flight network includes six Italian cities. Cooperation with Meridiana will make it possible to offer comfortable flights to Milan — the second largest city in Italy, international capital of fashion and financial and economic center of the country. Tickets for mutual flights are available already, so you can plan your trip even now", Igor Veretennikov, S7 Group Commercial Director, noted.
Travelling to Russia will become more comfortable for passengers of Meridiana under the agreement. The code of the airline will appear on S7 Airlines flights from Verona, Genoa, Naples and Pisa to Moscow. Moreover, passengers from Italy will be able to fly to other Russian cities with S7 Airlines with comfortable connection in Domodedovo Airport.
Air tickets can be purchased at s7.ru, through the iPhone app or the Android app, and at any S7 sales office. You can also learn accurate flight information, book and buy tickets by calling our Contact Centre at 8 800 700-0707 (free for Russia).