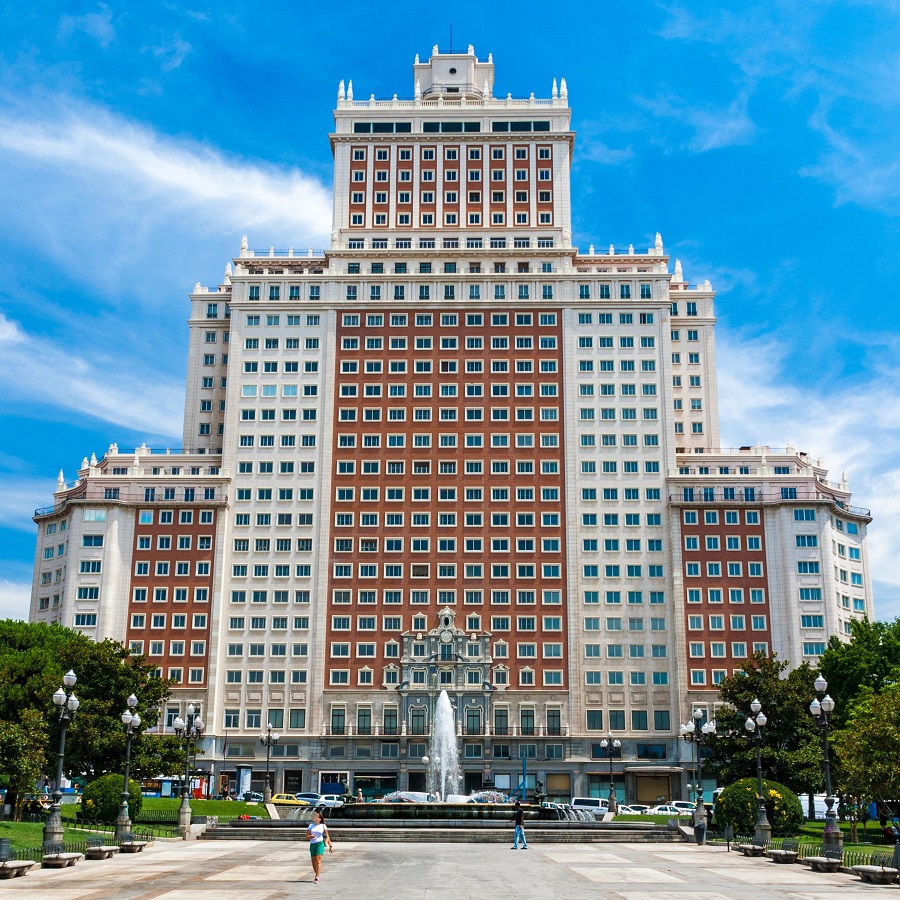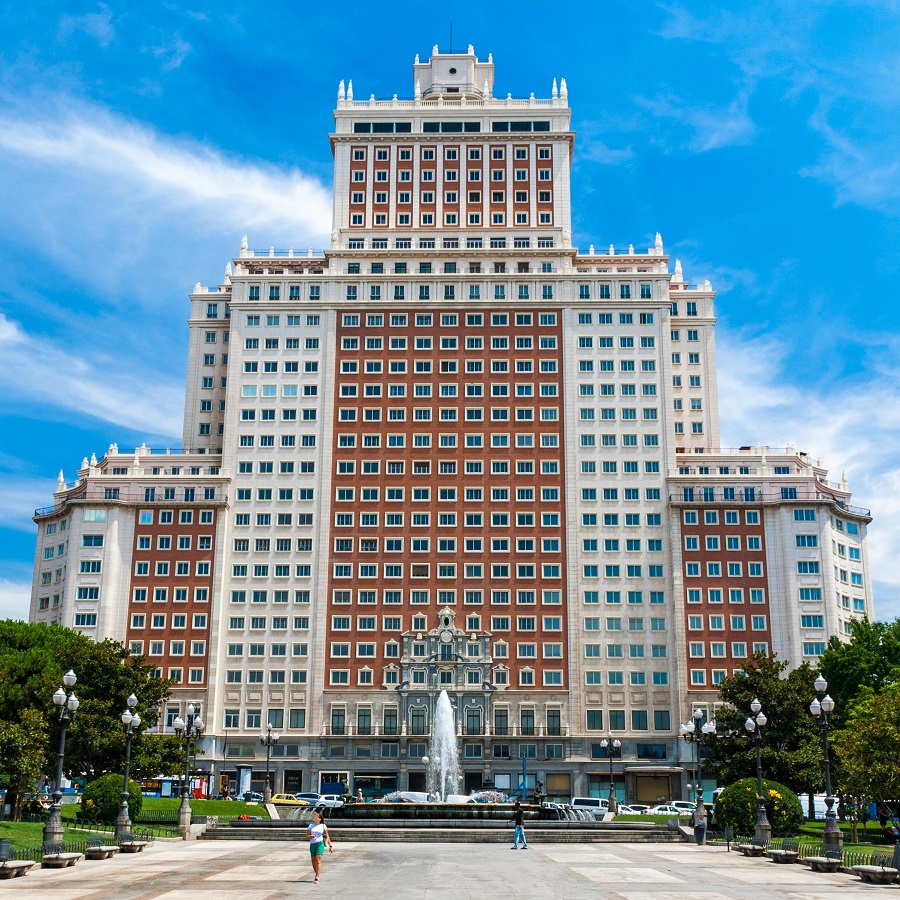 RIU Hotels & Resorts has signed a strategic partnership with the Baraka business group to take part in the ownership and renovation of the emblematic Edificio España on Madrid's Plaza de España, to open a hotel of the Riu Plaza line. The hotel chain from Mallorca and Baraka have created a joint venture in which RIU holds a 25% share. The agreement signed recently between the two companies also includes a contract for management of the hotel, which is expected to be inaugurated in two years' time, following completion of the renovation works.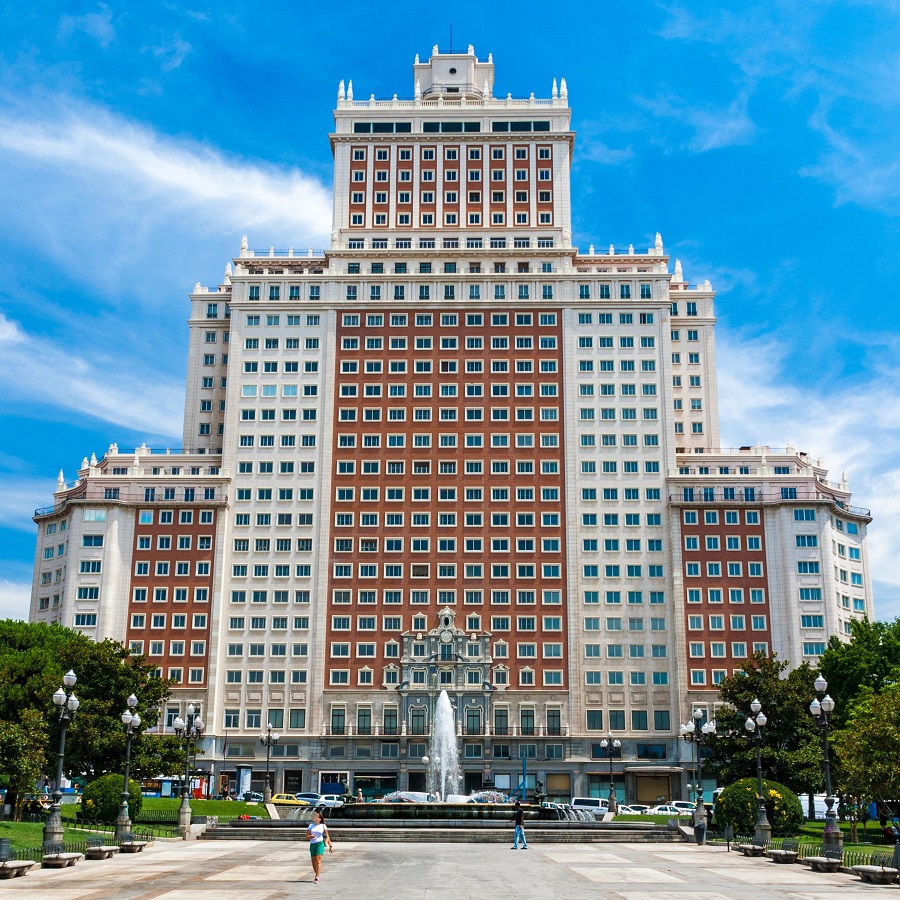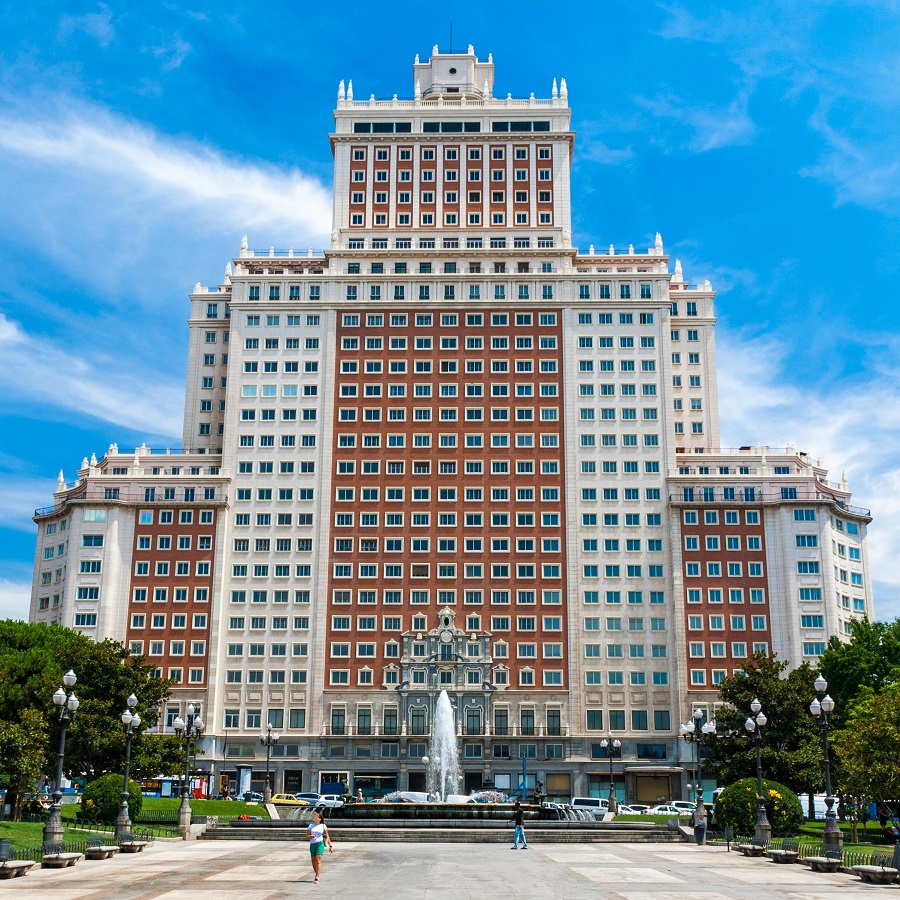 For RIU, this project represents an incursion into Spain's urban hotel market, a longheld desire for the company that could not materialize until finding such an excellent opportunity and location. The new Riu Plaza will occupy 24 floors of the 27-storey Edificio España, while the rest will be designated for commercial use; it will have approximately 650 rooms and a 4-star category. The project, which is in the final design stages, will also include over 1,800 square meters of space for events, including a 1,500-square meter open hall with a height of six meters, making it a unique space in the heart of Madrid. It will also have two restaurants, a swimming pool on the roof, which will also be the site of the Sky Bar and another 900 meters of additional space for events.
With all these amenities, in addition to its central location, RIU hopes to attract leisure travelers visiting Madrid to enjoy shopping and cultural visits, as well as corporate travelers.
"We are very excited about this new project. It will not only signify our Riu Plaza brand's début in Spain but will also be a worldwide reference for the company thanks to its excellent location on Madrid's Gran Via and the singular nature of the Building. We believe that this partnership with Baraka is an excellent opportunity to strengthen our brand's positioning in Spain and in the world", affirmed Carmen and Luis Riu, the CEOs of RIU Hotels & Resorts.