bmi regional is creating a new hub at Birmingham airport, launching three exciting new European routes from the UK's second city. The new routes to Graz, Austria, Nuremburg, Germany and Gothenburg, Sweden will start in early 2017.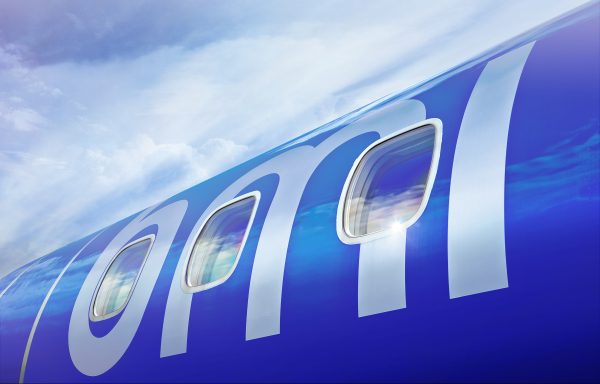 The Graz flight will commence on 27 February 2017, initially with a twice weekly service on Mondays and Fridays, increasing to four times weekly in March. Fares will start from just £99 one way. The Nuremberg and Gothenburg routes will launch on 8 May 2017, with six return flights per week. Fares start from £79 one way and £89 one way respectively.
Launching a new base at Birmingham, bmi regional's new destinations from the Midlands will offer exciting opportunities for customers looking for a new and inspiring experiences in 2017.
Commenting on the new launches, Jochen Schnadt, Chief Commercial Officer from bmi regional, said: "We are delighted to be introducing flights from Birmingham as part of our ever expanding portfolio. bmi regional has always offered customers an array of up and coming destinations to explore and enjoy, and we anticipate all three routes to be popular. Given the many issues we are facing in different parts of Europe and the world these days, many people are looking for new experiences in more familiar regions and our new destinations have an abundance of interesting and exciting experiences to offer to customers. We're also happy to once again be bringing the bmi regional level of quality, convenience, service and professionalism to travellers from the Midlands."
William Pearson, Aviation Director of Birmingham Airport said: "It is great news that bmi regional will be offering flights to Nuremberg, Gothenburg and Graz this year. All three routes are currently un-served from Birmingham, so we thank bmi regional for filling these gaps and offering leisure travellers the chance to visit these vibrant city break destinations in Sweden, Austria and Germany with an airline that offers excellent service, efficiency and value."
"The link between Austria's second-largest city and the second-largest city in the United Kingdom offers many opportunities for tourism in both cities," explains Gerhard Widmann, Managing Director of Graz Airport. "The scheduled flights to Birmingham are a good example of what can happen when all parties – airline, economy, tourism and airport – cooperate well and openly to achieve a shared goal!"
Dr Michael Hupe, Managing Director of Nuremberg Airport, is equally enthusiastic about the new route: "Nuremberg's new connection to Birmingham will undoubtedly enrich our economy. We are looking forward to working with bmi regional in the future"
Charlotte Ljunggren, Airport Director at Swedavia, added: "With a new passenger record set for 2016, we are happy to start the new year by adding an additional destination from Gothenburg Landvetter Airport. The number of leisure travellers between the UK and Sweden is increasing, so we're happy that bmi regional is adding new capacity."
All fares include complimentary in flight drinks and snacks, 23kg of hold luggage, allocated seating and speedy 30 minute check-ins.
Flights on all-routes go on sale from Tuesday 17 January 2017.