The British Motor Museum is to host a number of brand new and unique motoring shows during 2017. The Museum will also be hosting its popular regular events, shows, and workshops throughout the year including the Classic Virgins Experience Day, Gaydon Festival of Transport, the National Metro & Mini Show and Retro Truck Show.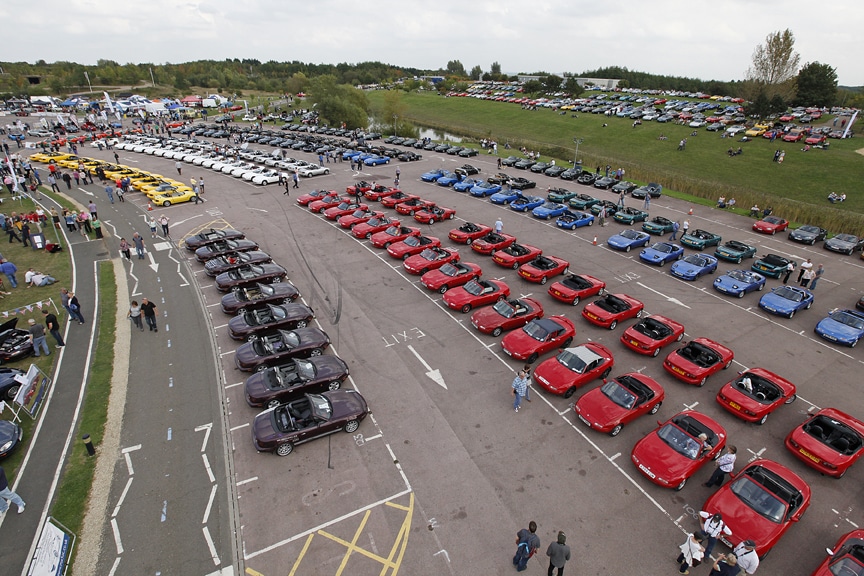 New for this year is the Harley Davidson Sportster at 60 Show which takes place on Saturday 24 June. The show will celebrate this iconic American midweight motorcycle which is still in production today. A brand new show celebrating the Mazda MX5 Owners National Rally will take place on Sunday 24 September and will commemorate this popular Japanese manufacturer which was founded in 1920.
A special forum entitled "The British Motor Industry, what is the road ahead?" will take place on Saturday 25 March. Attendees can hear from Britain's motor industry experts in a series of lectures covering topics such as technological developments, automotive journalism and PR, motor manufacturing and design icons. Within each topic the experts will be posing the question 'what is the road ahead?' and the lectures will be followed by a Q&A session allowing attendees to share their own future predictions.
The hugely successful Classic Land Rover Show will return slightly earlier this year. The show, now in its third year, will take place on Saturday 6 & Sunday 7 May. Plans are afoot to bring the very finest vehicles, owners and historians together for a meeting of Land Rover minds.
A new exhibition will open on 19 May entitled "The British Motor Car in Fifty Objects". The exhibition will showcase the depth and variety of the Museum's nationally Designated collections by telling the story of Britain's motor industry and the cars it built using 50 key objects.
For Mini and LEGO® lovers, the Museum is throwing down a challenge to visitors during February half terms BRICK WEEK (18 – 26 February), to help build a life size Mini out of LEGO bricks! Museum visitors will have the opportunity to complete their own LEGO brick section (4 bricks x 4 bricks) which they will then hand to professional model builders to assemble into the LEGO brick Mini. The challenge is to see if together, they can build it in the 9 days of half term.
Visitors are reminded they can also take advantage of the Museum's great value offer. Gift Aid your ticket and receive a year's Annual Pass at no extra cost, so that you can come back time and time again (terms and conditions apply). To find out more about the British Motor Museum please visit the website at www.britishmotormuseum.co.uk or call 01926 641188.