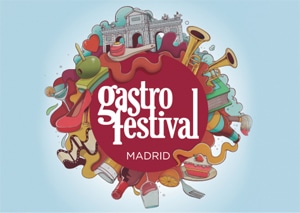 The eighth edition of the capital's most eagerly-awaited gastronomic event, Gastrofestival Madrid 2017, will be held from 21 January to 5 February. Once again it will fill the city of Madrid with all sorts of culinary creations, showcasing the quality and variety of its gastronomy, which is one of its main tourist attractions.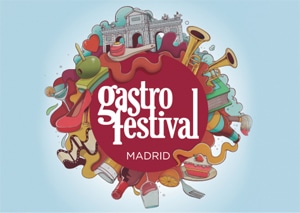 Two days after Gastrofestival starts, on 23 January, the 15th edition Madrid Fusión will begin. Every year for three days the international summit turns Spain's capital city into the global capital of gastronomy.
Gastrofestival Madrid 2017
Madrid City Council and Madrid Fusión are responsible for organising Gastrofestival Madrid 2017. The event brings a bigger and better programme every year thanks to the participation of restaurants, bars, markets, shops, bookstores, museums, cultural centres and chefs, making gastronomy accessible and enabling us to enjoy its connection to various artistic disciplines such as film, art, music, fashion and theatre.
In 2017 Conde Duque Cultural Centre returns as the culinary festival's main hub, allowing Madrid's residents and visitors to expand their knowledge of the culinary arts. Tastings, workshops, music and films relating to gastronomy can be enjoyed at the centre's halls and theatre over the fifteen days of Gastrofestival Madrid. The city's municipal markets will also play a prominent role in this year's edition.
Once again, the festival will feature six different programmes offering a taste of Madrid: Gastronomic Madrid, GastroCulture, Sensory Experiences, GastroFashion, GastroHealth and Wine Culture.
15th Asisa Madrid Fusión 2017
For its part, from 23 to 25 January the municipal convention centre, Palacio Municipal de Congresos, will host this culinary event which draws international speakers from all over the world as well as famous national and international chefs.
The guest country this time round will be Argentina, whose status as a cultural melting pot will be reflected in its gastronomy. Once again the event will be divided into two congresses which will address the future path of haute cuisine, touching on the environment, energy efficiency, human relations, applied psychology, social integration, uberisation, new technologies and recycling.
Over 100 chefs from 15 countries will participate in more than 70 demonstrations of techniques, educational workshops, competitions, auctions and prizes. The 15th edition of the Breakthrough Chef of the Year Award ("Cocinero Revelación") will also be held, as will the 3rd edition of Chef of the Year in Europe. This year the latter will go to Ángel León for his marine research and environmental awareness.
Guest chefs will include Andoni Aduriz, Jonnie Boer, Mauro Colagreco, María Fernanda di Giacobbe, Ronny Emborg & Matthew Abbick, Álvaro Garrido, Mauricio Giovanini, David Muñoz, Takayuki Otani, Joan and Josep Roca, Mario Sandoval and Janice Wong, among many others.