Park Inn by Radisson, the colorful and dynamic midscale hotel brand, today announces the opening of a new, 178-room hotel in Riga. The Park Inn by Radisson Valdemara, Riga, the latest addition to The Rezidor Hotel Group's portfolio, is located at the entrance of the Old Town. The hotel offers trendy, colorful and comfortable rooms with full-length windows to let in plenty of natural light and to offer guests superb cityscape views. Just a 12-minute drive from Riga International Airport, the hotel is close to the green part of Riga and within easy reach of the busier areas of the city.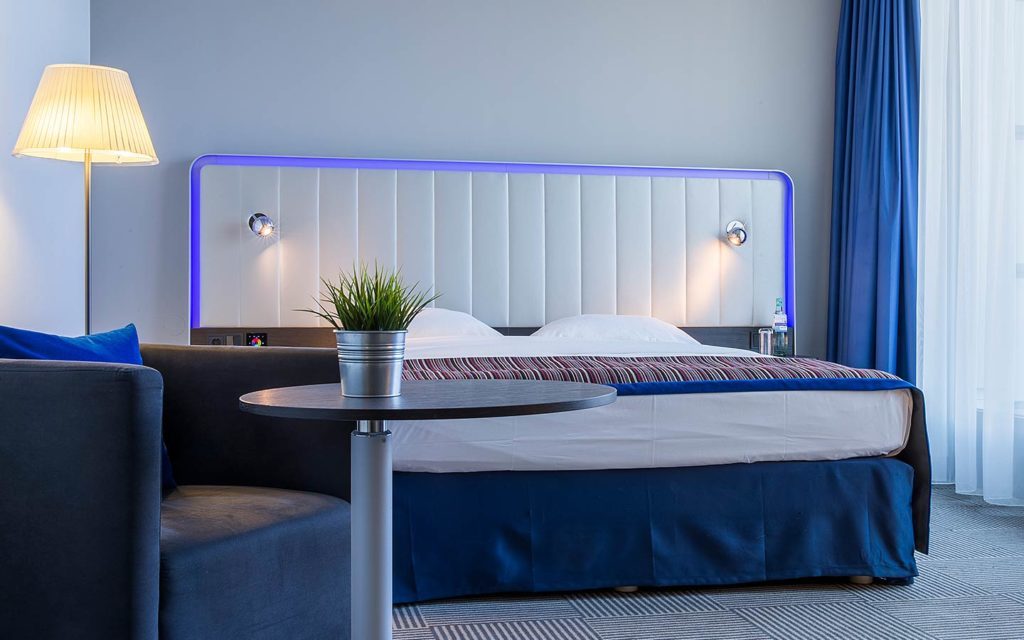 "The opening of our second Park Inn by Radisson hotel in Riga demonstrates the growth potential and attractiveness of our highly popular brand, which is designed to add color to life," said Michel Stalport, Area Vice President of Eastern Europe & Russia for The Rezidor Hotel Group. "We are proud to open our seventh property in Riga. With a true partnership with the owners, our new Park Inn by Radisson Valdemara, Riga is confirming our commitment to maintaining our leading position in the Baltics and offering a great hospitality experience."
Fikret Yuksel, General Manager of Park Inn by Radisson Valdemara, Riga, added: "With the opening of the Park Inn by Radisson, Valdemara, Riga, we are bringing a hotel experience that is vibrant, colorful, cozy and stylish. We are proud to offer our guests such a range of unique facilities: from rooms offering the highest standards of comfort and technology to culinary delights served in the Bocca Buona restaurant. The Park Inn by Radisson Valdemara, Riga offers the guarantee of a complete experience."
The entrance of the restaurant houses a welcoming bar connected to the lobby and alimentari shelving on the other side, which houses a range of typical products for guests to experience the Italian journey. The unique Bocca Buona Italian concept restaurant will provide the perfect spot to enjoy a modern reinterpretation of the classic Italian dining experience. The restaurant gives guests the opportunity to dine while watching the chefs prepare pizza behind the show kitchen counter. To ensure the overall experience is responsive to Riga's dining culture, a number of brand items were given a subtle twist, unique to the hotel, to add an increased focus on comfort and refinement.
Guests also will be able to take advantage of complimentary access to the fitness centre within the hotel. There are also flexible meeting and event spaces that guests can make use of during their stay.