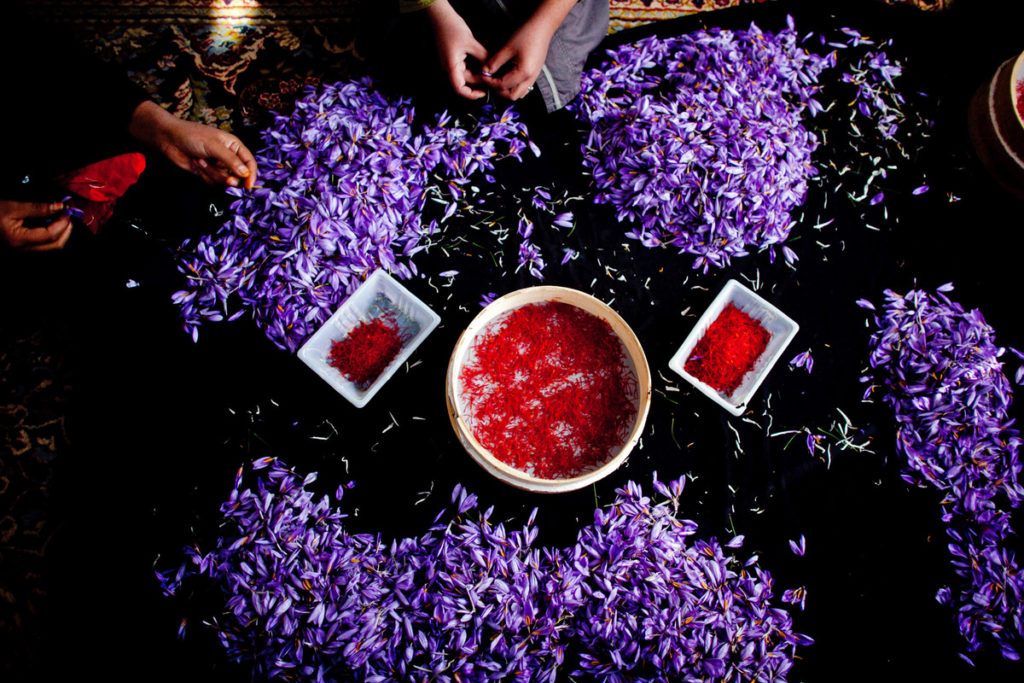 This month, the annual Saffron Rose Festival takes place in Consuegra, Spain on 28-30th October.
Saffron is the essential ingredient in paella which gives it its delicate golden hue and heavenly aroma. At around £5.20 for a single gram saffron, also known as "red gold" is the most expensive spice. It takes a staggering 250,000 flowers to produce one kilo of saffron. The spice comes from the dried stamens of the vibrant lavender coloured Crocus sativus grown almost exclusively in the Castilla-La Mancha region of Spain.
The Saffron Rose Festival is celebrated with traditional music and dancing in the town of Consuegra not far from Toledo, which is the Gastronomic Capital of Spain 2016.
Harvesting saffron stigmas is not for the faint of heart. Literally, the three tiny and fragile stigmas are plucked from the flower by hand. That's 750,000 single stigmas, by hand, with tweezers, to get just one kilo of saffron.
Nimble-handed visitors to the festival can take part in saffron harvesting competitions where adults and children alike compete to separate the saffron from the flower against the clock.
The town of Consuegra is more famously known for its perfectly preserved traditional windmills which, according to legend, are the very windmills that inspired Miguel de Cervantes famous adventure in which Don Quijote confronts the windmills believing them to be threatening giants.